GLAPN and Portland Q Center are pleased to share a Queer Hero
per day, through the month of June, 2016!
In early spring, GLAPN polls our community by email,through their websites and Facebook pages,
asking for nominations of folks whose risk, sacrifice, service, inspiration or example have
made them heroes to the LGBTQ community at large.
A reception is held on the Wednesday before Portland Pride at Q Center (4115 N. Mississippi Ave., Portland OR 97217) from 5-7PM. The Queer Heroes' posters will be on display in the gallery,
the Queer Heroes are introduced and invited to speak briefly, and all living Queer Heroes
from previous years are especially invited to attend.
Nominations are always open for Queer Heroes. Follow the lightning-bolt link at the bottom of
the menu at left, and fill in the form!
Shane Smith is a former paramedic and cardiac monitor technician based in Southern Oregon. After working through his own struggles with Medicare/Medicaid in his transition, he started helping others with the process, ultimately working closely with Oregon state organizations to improve health care policy. Read more …
In medical school in the 1960s, Peggy Hackenbruck was taught that homosexuality was a mental disorder. Peggy wasn't so sure. When homosexuality was removed from the DSM list of mental disorders in 1973, she joined the Gay, Lesbian and Bisexual Caucus of the American Psychiatric Association, and she worked with Portland Town Council to establish Phoenix Rising, a pioneering LGBTQ mental health program, often providing pro-bono services to people who struggled with stigma and discrimination, and people in gender transition. Read more …
Clay River (Passamaquoddy, Mi'kmaq, Maliseet) comes from a long line of storytellers and healers and feels as if they have always lived and breathed poetry. Clay started doing culturally specific art and education halfway through their undergraduate work, when they realized educational institutions still erase indigenous people. Native youth working in Clay's Sacred Poetry Group have the opportunity to rediscover oral traditions and storytelling and reclaimed poetry as medicine. Read more …
Straight ally Jackie Yerby sees justice as a moral issue, and pursues it community-wide. She's a longtime board member of Basic Rights Oregon, has served on the board of Cascade AIDS Project, and is currently an advisor for Q Center. She is executive director to Bradley Angle, a nonprofit providing support and services to survivors of domestic violence, including LGBTQ survivors. Read more …
During the 2014-2015 reorganization of Portland's Q Center, Stacey Rice was one of the few things that didn't change. She was the diplomat, strategist, and workhorse who walked the organization through its day-to-day struggles and brought new priorities to bear. Read more …
Rudy Rudolph is a retired grade school principal who still works with a task force with Portland Public Schools, developing policy and curriculum that support LBGTQIA+ students. Read more …
Neola Young works wherever they are needed to see that policy matches practice, delivering training on LGBTQIA awareness and policy guidance to foundations, prisons and jails, healthcare organizations, state agencies, school districts, child welfare, and other places at the intersections of queer justice, racial justice, body autonomy, and youth justice. Read more …
Philip J. Wolfe is currently president of Northwest Rainbow Alliance for the Deaf, a regional organization that advocates for Deaf, Deaf-Blind, and hard-of-hearing LGBTQI individuals. His advocacy began in 2012, when he sued the City of Portland in Federal court to forcel compliance with the twenty-one-year-old Americans with Disabilities Act. Read more …
Jean DeMaster began organizing with the Gay Liberation Front in 1970 and started creating community resources for women and children. Eventually her focus turned to the issue of homelessness among families, and she spent decades as a major voice in the community working to combat women's and children's homelessness. Read more …
Katie Carter brings unprecedented community-building skills to her position as Oregon's Regional Development Organizer for Pride Foundation. Katie has developed contacts with nonprofits all over the state that serve the LGBTQ community, and she works with other philanthropic partners to keep our community needs in sharper focus. Read more …
After years as an elder in a Jehovah's Witness congregation, Jackie Stonecame out as a transgender woman in 2007. Her leadership, organizational and mentoring skills have been put to good use in the LGBTQ community, and she is active as a speaker, giving trainings on what it means to be transgender, sharing her humorous, and at times painful experiences. Read more …
Estill Deitz, M.D. diagnosed the first case of AIDS in Portland, in 1981. That was before the term "AIDS" was in use, three years before the founding of Cascade AIDS project, and six years before the Reagan Administration would create the Presidential Commission on HIV (1987). Other patients abandoned his practice, and the health-care community was not supportive. Read more …
Holly Pruett came of age in time to fight the first Oregon Citizens Alliance ballot measure in 1988, and discovered she had a knack for organizing and political action. Her resume includes almost every significant political group in Oregon, from that first OCA initiative in 1988 through the national victory with Freedom to Marry in 2015. Read more …
Darion Demartez Jones has been involved in LGBTQ activism for almost half of his life. He is currently on the board of PFLAG Portland's Black Chapter. He is creator and host of QTPOC Talk on KBOO-FM, supporting Portland's Queer and Trans Community of Color; and in a full-time job in our region's philanthropic community he's bringing new focus on inclusion and equity. Read more …
D Wu Pei started as executive director of Portland Jobs with Justice in 2015, a coalition of over 120 faith, labor, student, and community organizations, working to further racial and gender justice within the labor movement. Read more …
Nel Ward retired as a teacher and school librarian and moved to Newport, Oregon, just in time to campaign against the first of the Oregon Citizens Alliance ballot measures. She has been a strong advocate in the LGBTQ community and the schools, and she edits the Central Coast PFLAG newsletter. Read more …
Geeta Lewis found Q Center when she needed it, and volunteered to help there wherever she could. Now she's on Q Center's board of directors, advocated for programming that is more accessible to working poor people, people of color, and transgender women. Read more …
Jim Clay worked for gay civil rights in Eugene in the 1970s, and was an early AIDS activist. In the 1990s, in a staff position to a Multnomah County commissioner, he helped start some of the earliest publicly-funded program for sexual minority youth. Read more …

Rabbi Debra Kolodny is a bisexual rights activist in Portland, committed to racial justice, celebration of queer lives and deep engagement across spiritual traditions. Read more …

Joe LeBlanc is a genderqueer butch who has been an asset to Portland's LGBTQ community since he arrived in 2009. He founded Q Patrol PDX, Portland's first volunteer LGBTQ foot patrol from 2010-2012, and advocates in a number of ways for gender and racial justice. See more …
In 1966, Patti May was told she couldn't live in a Portland State dorm because she was a lesbian. Patti sued – and won. That was 50 years ago, and Patti is still an activist in the LGBTQ community. Read more …
Judge Kemp works quietly in the Governor's office, helping to make Oregon state boards and commissions more representative of the state's population, including LGBTQ folks, women, and people of color. He's more likely to be known as an eloquent writer or one of the forces behind Portland's iconic Red Dress Party. Read more …
Born in South Africa and educated in Europe, Heidi Eidler literally brought a world of experience to the Ryan White Independent Living program (self-management and peer-based HIV services) in 12 counties in Eastern Oregon. Read more …
Lotus Rising Project is a southern Oregon LGBTQ organization that traces its beginnings back to 2001, when anti-gay feelings were running high and statewide anti-gay ballot measures were passing by a two-thirds majority in Jackson County. Starting and attending a group for LGBTQ youth in those days was an act of bravery. Read more …
Jaycen Marcus, a transgender male, wanted to live in the men's dorm with his friends, and George Fox University denied the request. The resulting legal case made headlines nationwide. Read more …
Bob Skinner started volunteering for Valley AIDS Information Network in Corvallis in 2001. Today he's one of the region's foremost HIV educators and advocates. Read more …
As nearly as anyone knows, Rosebud & Thorn is the longest running, underage drag pageant in the world: 2016 marks the 40th anniversary of this youth-run pageant. Read more …
Katharine English was among the first gay-friendly lawyers in Portland in the 1970s, well before the term "gay-friendly" was in common use. Read more …

Get a head start on next year: nominate 2017's Queer Heroes now!
Click on the link at right to view the nomination form.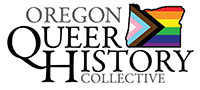 P.O. Box 3646 • Portland, OR 97208-3646 • info@glapn.org
Copyright © 2016