Queer Heroes NW!
GLAPN and Portland's Q Center began Queer Heroes NW in 2012, as a way to make some friends, honor service and accomplishment in our community – and teach a little history.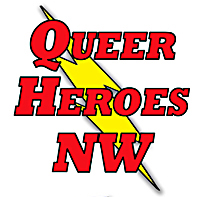 We honor a Queer Hero for every day in June, as part of our celebration of Pride, on our website and social media. We looked for some combination of risk, sacrifice, service, example and inspiration from individuals, living or dead, who had somehow helped make the world an easier place to be queer. Friends in the community share and amplify each day's post.
We rely on our community to help us. We collect nominations online, through April 23, and make our selections in May.
By June 1 we're ready to start announcing Heroes – one per day, on GLAPN.org and our social media pages. Friends in the community boost our signal, so our Heroes get the attention they deserve.
In previous years we managed to have a gallery show and public reception, before we take the Queer Heroes display to Portland Pride. This year we're watching the coronavirus situations closely to see what kind of community-wide celebration we can hold.
Nominations are open year around, to make it easier to recognize our community heroes. The nomination link is at the bottom of the left-hand menu.
Here are the links to previous years' Queer Heroes.
About Queer Heroes NW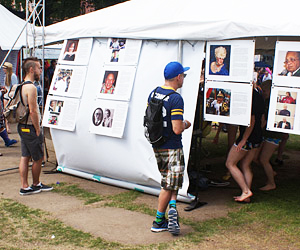 On June 1, 2012, GLAPN & Q Center announced the first Queer Hero(es) – the two individuals who began organizing the Gay Liberation Front in Portland in 1970 (link to profiles). Multiple community groups picked up the posts each day. Just before Portland Pride began, we hosted a reception at Q Center to unveil the heroes' posters at Q Center's Aaron Hall Gallery, and a duplicate set of posters went to Q Center's booth at Portland Pride 2012.
Watch a video from the 2012 Queer Heroes reception at
Q Center.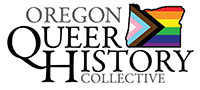 P.O. Box 3646 • Portland, OR 97208-3646 • info@glapn.org
Copyright © 2021, Gay & Lesbian Archives of the Pacific Northwest