GLAPN and Portland Q Center are pleased to share a Queer Hero
per day, through the month of June, 2015!
During February and early March, GLAPN and Q Center poll their communities by email,
through their websites and Facebook pages, asking for nominations of folks whose risk,
sacrifice, service, inspiration or example have made them heroes to the LGBTQ
community at large.
Nominations are always open for Queer Heroes. Follow the lightning-bolt link at the bottom of
the menu at left, and fill in the form!
Giovanni Blair McKenzie is founder of Queer Intersections (Qi), advocating for LGBTQ youth of color. Read more …
Stephen Manning is an immigration rights attorney whose clients include same-gender couples who might be separated by current immigration law. Read more …
Janice Wilson, an Oregon District Court judge, was the first out LGBTQ individual ever elected to public office in Oregon. Read more …
Pride of the Rose Scholarship Fund was founded in 1979 as the stepping-down gift of Rose Emperor V Frank Schreckenberger and Rose Empress XXI Allison Grey (Curtis Meyers). Read more …
George Oberg was the first president of The Second Foundation, which founded Portland's first gay community center and organized Portland's first Pride celebration, both in 1971. Read more …
Nedra Bagley was elected to the board of Portland Town Council in the early 1970s, helped organize some of the early Pride celebrations, and served on Governor Straub's Task Force on Sexual Preference. Read more …
Zan Gibbs was a co-founder and the earliest director of SMYRC (Sexual Minorities Youth Resource Center). Read more …
Robin Castro and John Halseth are two of Portland's highest-profile LGBTQ advocates. Read more …
Kendall Clawson was Q Center's first executive director; and she went on to serve as Deputy Chief of Staff for two of Oregon's governors. Read more …
Athen Zachary O'Shea works in community organizing around trans issues and housing justice. Read more …
Becky Groves is a PFLAG mom from Prineville, who helped put PFLAG's Central Oregon Chapter on the map and is now active in the organization at the state level. Read more …
Alexis Page has been recognized for her work towards justice for trans people in the field of health care. Read more …
Llondyn Elliott is a high-school student in Portland, already active for racial justice and LGBTQ causes in her community. Read more …
Richard L. Pastega was a gay activist in the Klamath Falls area in the early 1970s. Read more …
Joslyn Baker has spent most of her career working to focus public policy in the areas of homelessness and commerical sexual exploitation of children. Read more …
Since his own diagnosis in 1983, Maurice Evans has worked locally and at the state level to improve services for HIV/AIDS patients. Read more …
Chris Tanner and Lisa Chickadonz have been party to two major LGBTQ civil rights lawsuits since they met and decided to start a family. Read more …
Dr. Ira Pauly, a psychiatrist at University of Oregon Medical
School, was advocating for his transgender patients as early as 1961. Read more …
Victoria Sinclair works with cross dressers and trans women, providing a beauty salon, makeup and wardrobe services and social events in a safe and friendly environment. Read more …
Cory L. Murphy is an emerging leader in Portlands African American and LGBTQ communities. Read more …
Jeanne St. John is one of the founders of PFLAG's Oregon Central Coast chapter. Read more …
Justin Pabalate came to Oregon fresh from California's Measure 8 struggle, and worked as a field organizer for Oregon United for Marriage. Read more …
Debra Porta has been the President of Pride Northwest since 2007. Read more …
Paul Homan is in charge of HIV education and prevention programs in eleven Oregon counties, and he advocates for HIV/AIDS awareness in state and Federal governments. Read more …
Human Dignity Coalition was organized in the 1990s as a response to anti-gay ballot measures, and it remains a strong force for LGBTQ citizens in Central Oregon. Read more …
You may have seen Gregg Moreland on television in early 2015, testifying in favor of banning conversion therapy. Read more …
The late Ellen Summers was one of the founders of Northwest Gender Alliance. Read more …
Raven E. Heavy Runner spoke at the first-ever Two Spirit Conference in Portland in May, 2010. Read more …
Devon Davis Williamson speaks up for people who are frequently excluded from the conversation.Read more …
Right now, Portland is seeing Shaley Howard 20 feet tall on billboards all over town. Read more …

Get a head start on next year: nominate 2016's Queer Heroes now!
Click on the link at right to view the nomination form.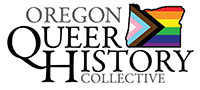 P.O. Box 3646 • Portland, OR 97208-3646 • info@glapn.org
Copyright © 2015