Queer Heroes Northwest 2016:
Estill Deitz, M.D.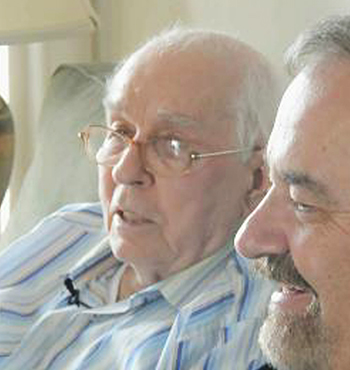 Estill Deitz was the first physician in Portland to diagnose AIDS in a patient, in April of 1981.
That was about a year and a half before the Center for Disease Control first used the term "AIDS" (Acquired Immune Deficiency Syndrome) to describe the disease; and a good two years before the HIV virus was identified and named.
It was about three years before community organizations were able to start the Cascade AIDS Project (CAP) in Portland in 1983.It was six years before Ronald Reagan made his first speech about AIDS, and established his Presidential Commission on HIV (May 31, 1987).
Estill Deitz faced the disapproval of his colleagues. He is fairly certain that he and his group practice lost patients over his stance. He reports some out-and-out confrontations with medical and pharmaceutical professionals, and hints at others. He doesn't recall getting any support from medical colleagues or public health agencies.
But he never stopped accepting patients afflicted with "The Gay Plague," and doing what he could for them – at a time when, in the community at large, AIDS patients were all but untouchable.
Dr. Deitz and his wife, Gladys, were also active in the early days of Parents of Gays in Portland, assisting in its transition to membership in a new national group known as PFLAG. He is pictured here with his son, Jim.

We begin announcing a hero per day on June 1, and the heroes' posters are unveiled in a reception at Q Center on June 15, 2016, 5-7PM. The public is invited. A traveling version of the Heroes posters will be displayed by GLAPN and Q Center at Portland Pride.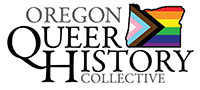 P.O. Box 3646 • Portland, OR 97208-3646 • info@glapn.org
Copyright © 2016