Queer Heroes Northwest 2016:
Geeta Lewis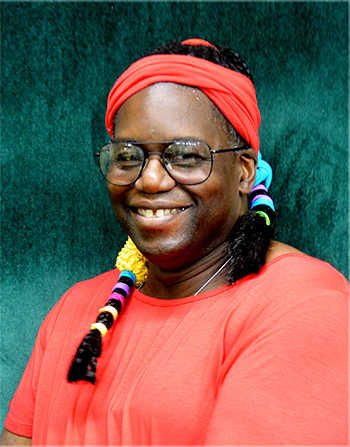 In March 2015, Geeta Lewis spoke at a community town hall.
Among the roughly 150 people assembled to discuss the future of Portland's LGBTQ community center, her voice stood out. "I am here because Q Center matters to me. I started coming when it often took me nearly two hours both ways to get here. I found this place, and I want other people to find it too. I don't have money to help keep Q Center going, but I have time and skills. So I will give what's most valuable to me, which is my sweat equity."
Within a month, Geeta was a member of the Q Center Board of Directors. Since then, she has connected with Q Center volunteers and participants; advocated for programming that is more accessible to working poor people, people of color, and transgender women; and given her time to events, fundraisers, and projects that support Q Center and sister organizations like Pride Northwest, PFLAG Portland Black Chapter, and In Other Words Feminist Community Center.
As a writer and artist Geeta is devoted to creating affordable art that reflects LGBTQ people through storytelling, portraiture, comics, and children's books. A current student, nearing graduation from the Independent Publishing Resource Center's Comics/Graphic Novel Certificate Program, she's currently finishing her first illustrated children's book featuring an African American trans girl: "I want to share my enthusiasm for comics and my growing confidence in being a trans person of color, by drawing more of what I want to see."
We begin announcing a hero per day on June 1, and the heroes' posters are unveiled in a reception at Q Center on June 15, 2016, 5-7PM. The public is invited. A traveling version of the Heroes posters will be displayed by GLAPN and Q Center at Portland Pride.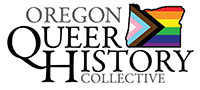 P.O. Box 3646 • Portland, OR 97208-3646 • info@glapn.org
Copyright © 2016