Queer Heroes Northwest 2016:
Darion Demartez Jones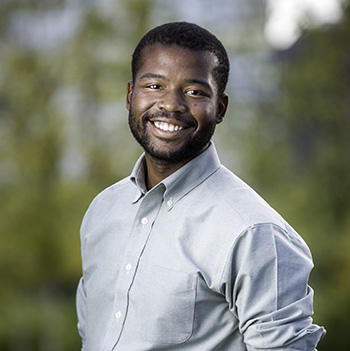 Darion Demartez Jones has been active in the LGBTQ community for ten of his 23 years. Do the math: that's 43.4% of his life.
Darion was born in the south and raised in Beaverton, Oregon. He came out at the age of 13, and by the time he was 15, he was co-chair of the Queer Straight Alliance at the Arts & Communication Magnet Academy (ACMA) in Beaverton, Oregon, the state's only stand-alone arts magnet school.
After only one month as a communications intern at Basic Rights Oregon, he was recruited to manage social media and run digital campaigns for BRO's audience.
BRO's renewed focus on transgender and racial justice was a perfect fit for Darion's own beliefs. He is also active within BRO's "Our Families" leadership cohort, and he has been deeply involved with PFLAG Portland Black Chapter, the nation's first Black LGBTQ focused, where he is now board Co-Chair.
In June 2015, Darion became Host & Creator of QTPOC Talk on KBOO-FM. QTPOC Talk is a collective that supports Portland's Queer and Trans Community of Color. They interview community members, and keep track of judicial and legislative practices that have impact on QTPOC communities.
Since September 2015 Darion has been employed as Social Media Specialist at Meyer Memorial Trust. He provides inclusive communications support, and oversees creation of original materials for Meyer's online presence. He has increased Meyer's visibility across the community, and brought the organization an increased emphasis on equity.

We begin announcing a hero per day on June 1, and the heroes' posters are unveiled in a reception at Q Center on June 15, 2016, 5-7PM. The public is invited. A traveling version of the Heroes posters will be displayed by GLAPN and Q Center at Portland Pride.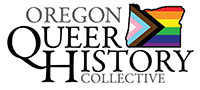 P.O. Box 3646 • Portland, OR 97208-3646 • info@glapn.org
Copyright © 2016