Queer Heroes Northwest 2016:
Patti May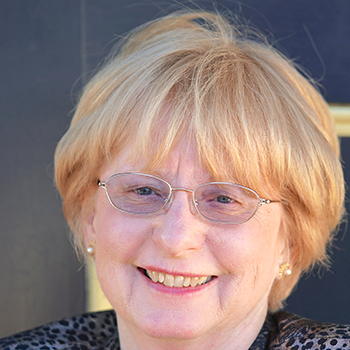 Patricia "Patti" May first encountered homophobia before she ever came out.
In 1966, she was living in student housing at Portland State College. Because one of Patti's friends was a masculine-appearing woman, the building manager and housemother decided Patti was lesbian, and would have to move out.
Patti didn't believe she was a lesbian at that time, and didn't believe in discrimination in any case. She sued – and won, rescinding her eviction and resulting in the company's dropping their anti-gay policy.
In the late 1960s, Patti came to believe that she really was a lesbian. She recalls sneaking into gay bars, afraid she'd lose her job if she was found out.
Patti came of age just as Portland's gay community began to organize, and Patti was always the type to step up and help. She joined the Imperial Sovereign Rose Court. She served on the board of the Town Council Foundation, which became Phoenix Rising; she worked with the early organizations that merged to form Basic Rights Oregon, and she was active in the evolution of Cascade AIDS Project.
In the early 1980s, Patti joined a startup called the "Old Dykes' Home," to finance a retirement home for elderly lesbians, and that group ultimately became the Lesbian Community Project, an effective social group and a political powerhouse during the onslaught of anti-gay ballot measures of the '90s and '00s. Patti was a charter member of the Portland Business Association (PABA), the LGBTQ chamber of commerce. Recently she has been exploring activism with Lesbians of a Certain Age (LOCA) and GLAPN.
This is Patti's 50th anniversary as a LGBTQ community activist.

We begin announcing a hero per day on June 1, and the heroes' posters are unveiled in a reception at Q Center on June 15, 2016, 5-7PM. The public is invited. A traveling version of the Heroes posters will be displayed by GLAPN and Q Center at Portland Pride.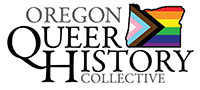 P.O. Box 3646 • Portland, OR 97208-3646 • info@glapn.org
Copyright © 2016