Queer Heroes Northwest 2016:
Neola Young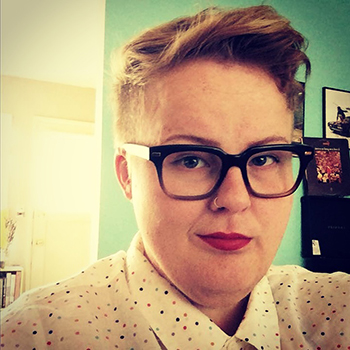 Neola Young wears many hats in Portland's LGBTQIA community. Originally from Mississippi, Neola has spent over 15 years working for multi-issue justice. From holding support spaces in their living room in Mississippi to being a resource for trans people across the state of Oregon, Neola is anchored by compassion, empathy, and the belief that all corners of the work are important: "I want people to have the chance to survive, and more than that, to thrive."
In Oregon, Neola is a driving force for policy meeting practice, ensuring that implementation is paired with policy wins. Neola has delivered training on LGBTQIA awareness and policy guidance to foundations, prisons and jails, healthcare organizations, state agencies, school districts, child welfare, and more. Their focus has long been the intersections of queer justice, racial justice, body autonomy, and youth justice.
Neola has worked at SMYRC, Q Center, and as a consultant to LGBTQIA and social justice organizations. They are a member of numerous committees and boards including the Q Center Advisory Board, OHP Transgender Healthcare Task Force, Multnomah County Data Equity Task Force, the Oregon Suicide Prevention Steering Committee, and LGBTQ Youth Work Groups across agencies. Many agencies credit Neola with moving them miles forward in addressing LGBTQIA issues.
Neola volunteers their time where there are resource gaps in our communities, including as an adult supporter of the youth-led Oregon Queer Youth Summit and co-creating Oregontranshealth.com, a directory of trans-friendly OHP medical providers.
Neola was a member of the National LGBTQ Task Force Trans Leadership Exchange 2015 and recipient of the Basic Rights Oregon 2014 Fighting Spirit Award for leadership and contribution to securing Medicaid benefits for transgender Oregonians.
We begin announcing a hero per day on June 1, and the heroes' posters are unveiled in a reception at Q Center on June 15, 2016, 5-7PM. The public is invited. A traveling version of the Heroes posters will be displayed by GLAPN and Q Center at Portland Pride.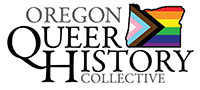 P.O. Box 3646 • Portland, OR 97208-3646 • info@glapn.org
Copyright © 2016