Queer Heroes Northwest 2016:
Rudy Rudolph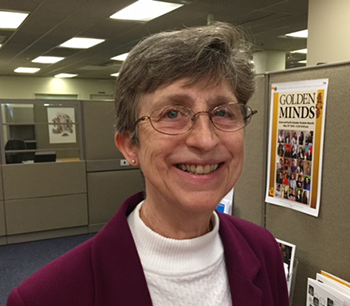 Rudy Rudolph has been a champion for queer and trans rights in Portland Public Schools, rising above her own challenges as a lesbian in the field of educational leadership.
Rudy spent 40 years in education in Michigan, Utah, and Oregon – 23 of them as a principal.
She served as principal of Brooklyn and Winterhaven Schools in PPS from 2001-2004, and again from 2008-2010. As a principal, her trademark was knowing all of the students in her school by name.
Her career took a varied path: first she was a teacher, then principal, then teacher again to remind herself of what that job was really like, then district administrator, and finally retired as a principal.
Rudy is retired now, but she still spearheads a team for the district that helps move along the LGBTQ work, and utilizes her connections to generate funds and support for LBGTQIA+ students. Rudolph says PPS is continually reaching out to districts that are further ahead in curriculum development, but also sharing PPS work regarding our direct student support to help other districts. She and her colleagues are conferring with local partners in the LGBTQ community, trying to do the job the right way for staff, students, and families.
Rudy brings her personal experience to the table to better serve students and families, with a focus on the intersections of orientation, gender, race, ability, and native language. She has never failed to act on behalf of those who have been marginalized.
We begin announcing a hero per day on June 1, and the heroes' posters are unveiled in a reception at Q Center on June 15, 2016, 5-7PM. The public is invited. A traveling version of the Heroes posters will be displayed by GLAPN and Q Center at Portland Pride.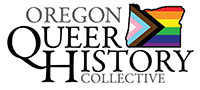 P.O. Box 3646 • Portland, OR 97208-3646 • info@glapn.org
Copyright © 2016