Queer Heroes Northwest 2016:
Jackie Stone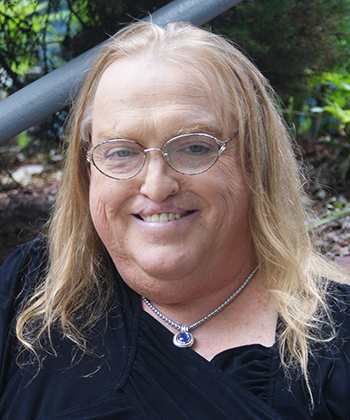 Jackie Mae Stone is a native Oregonian who was raised working in the family business of building commercial dehydrating equipment, and hazelnut processing, where she established new industry standards for quality and production.
She grew up a Jehovah's Witnesses and was a congregation elder for nearly 12 years. Afterwards, she served on the board of directors of two churches and for a local food bank.
Nowadays, the LGBTQ community is benefiting from Jackie's organizational experience. Since coming out as a transgender woman in 2007, she has been active with the Northwest Gender Alliance, which, dating back to 1980, is one of the nation's oldest trans-advocacy groups. Jackie was voted board president in 2012. Since then she has helped to build up the NWGA's annual calendar of community events and its speakers bureau.
A public speaker and teacher for over 44 years, Jackie frequently gives trainings on what it means to be transgender, sharing her humorous, and at times painful experiences. She has taught at local universities, colleges, and high schools, as well many churches, federal agencies, and the local human resource managers association. She enjoys mentoring trans youth where her son is a part of a GSA club as a straight ally.
Jackie was a founding organizer of the 2014 Portland Trans March and later of Greater Portland Trans Unity. Since 2013, the Northwest Gender Alliance has produced the annual Transgender Day of Remembrance event in Portland and Vancouver, Washington.
In 2015, Jackie helped transform Portland's Transgender Day of Remembrance into more of a coalition effort, bringing together leaders from PFLAG Portland Black Chapter, Center for Intercultural Organizing, Greater Portland Trans Unity, and the Associated Students of Portland Community College.

We begin announcing a hero per day on June 1, and the heroes' posters are unveiled in a reception at Q Center on June 15, 2016, 5-7PM. The public is invited. A traveling version of the Heroes posters will be displayed by GLAPN and Q Center at Portland Pride.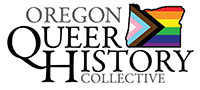 P.O. Box 3646 • Portland, OR 97208-3646 • info@glapn.org
Copyright © 2016