Queer Heroes Northwest 2016:
Holly Pruett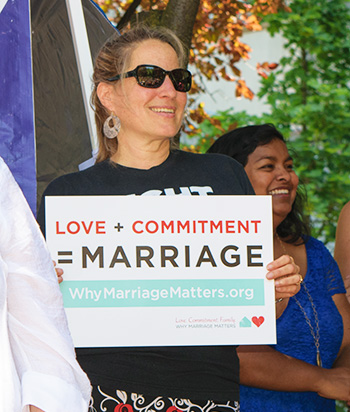 Organizing for gay rights in Oregon began in 1970, with the Gay Liberation Front in Portland. It took opponents a while to fight back, but by 1988 the Oregon Citizens Alliance had built a statewide political machine and was prepared to do battle.
That, coincidentally, was the year Holly Pruett came out as a lesbian, and volunteered to work against the first OCA initiative.
Holly showed a knack for organizing and political action. Her resume includes almost every significant political group in Oregon, from that first OCA initiative in 1988 through the national victory with Freedom to Marry in 2015.
Holly specialized in coalition-building and message development. After leading the debrief of the contentious 1992 No on 9 campaign and serving as Deputy Campaign Manager for 1994's No on 13 campaign, she authored a widely-used report on movement-building campaigns. She served as a leadership volunteer through the creation of Basic Rights Oregon and co-facilitated some of the cross-race dialogues that initiated BRO's commitment to racial justice work. She volunteered on all subsequent statewide LGBTQ ballot measures. From 2010 until the end of 2015, Holly worked as a consultant to the national organization Freedom to Marry, supporting fellow Oregonian Thalia Zepatos in her work as the marriage movement's message guru.
Nowadays, Holly is a funeral and wedding officiant. A founder of Oregon Wedding Professionals United for Marriage, she performed some of the first weddings in Oregon after the 2014 court decision brought marriage equality to the state.

We begin announcing a hero per day on June 1, and the heroes' posters are unveiled in a reception at Q Center on June 15, 2016, 5-7PM. The public is invited. A traveling version of the Heroes posters will be displayed by GLAPN and Q Center at Portland Pride.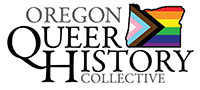 P.O. Box 3646 • Portland, OR 97208-3646 • info@glapn.org
Copyright © 2016