Queer Heroes Northwest 2016:
Katharine English

In the 1970s, "Gay Rights" was mostly a slogan. It didn't mean much in a court of law, and the odds of finding a gay-friendly lawyer were slim to none.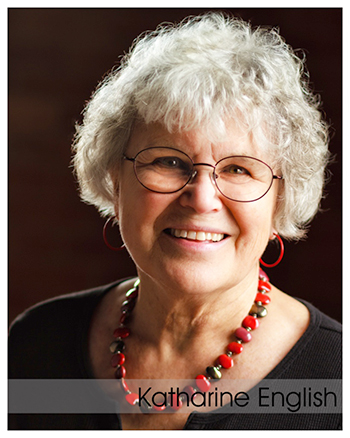 Katharine English was a gay-friendly lawyer before the term was in common use. In court and behind the scenes, she was a pioneer in defining real legal rights for LGBTQ Portlanders.
Katharine was a member of the Portland-based non-profit Community Law Project (CLP) in 1976, which won the first contested lesbian custody case in Oregon.

n 1979, English and Janet A. Metcalf formed their eponymous law firm, the first LGBTQ law firm in town. The partners went on a quiet and unofficial campaign to educate judges and lawyers about issues affecting gay men and lesbians. With informed judges, wins in custody and visitation for gay parents were more likely.
In 1984, Katharine became a Juvenile Court referee, setting precedents for both LGBTQ parents and queer children who were at the mercy of the court.
Katharine was Chief Judge of the Confederated Tribes of Grand Ronde where, in 2002, she advised the Tribal Council to allow applications for same-sex marriage.
Katharine identifies as bisexual. She is now retired in her native Utah. In May of 2016, she published a memoir of her childhood, entitled Salvation-A Judge's Memoir of a Mormon Childhood which, she says, "holds hints of my soon-to-bloom bisexuality," and she's already at work on a second book, The Lavender Shingle, about the law practice where she and Janet Metcalf represented gay men and lesbians in criminal and child custody cases.
We begin announcing a hero per day on June 1, and the heroes' posters are unveiled in a reception at Q Center on June 15, 2016, 5-7PM. The public is invited. A traveling version of the Heroes posters will be displayed by GLAPN and Q Center at Portland Pride.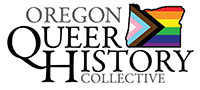 P.O. Box 3646 • Portland, OR 97208-3646 • info@glapn.org
Copyright © 2016