Queer Heroes Northwest 2016:
Nel Ward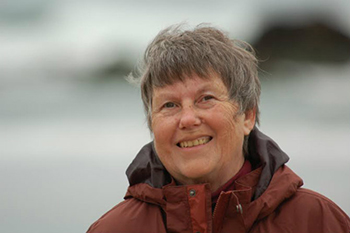 Nel Ward got statewide attention in 2014 when she went into a Newport, Oregon, middle school, in 2014 and paid all of the past-due school lunch accounts.
Nel is a retired teacher and school librarian who moved to Lincoln County with her partner, Sue Hardesty, about 23 years ago. They opened a bed and breakfast and a bookstore.
Nel has served as director of the local preview center for youth books, donating many thousands of books to Lincoln County libraries and classrooms and annually publishing hundreds of reviews of youth-oriented books.
The two women became active with the local lesbian group (CLASS) in hosting potlucks. In a recurring theme for Nel, she and Sue published a monthly newsletter for the group
They were awarded the Lincoln County CAN award for their contributions to the lesbian community. Nel and Sue co-edited The butch cook book, which won national recognition; and Nel followed that by editing The Femme Cook Booklet.
Nel's first experience in local politics was campaigning against the Oregon Citizens Alliance Measure 9, in 1992, and that experience led her to run for city council as an out lesbian in 1994. Through her affiliation with the National Organization for Women, she helped write and actively supported the implementation of an anti-harassment policy for the Newport schools.
Almost seven years ago, Nel started writing and publishing the monthly newsletter for Central Coast PFLAG newsletter that includes national and international news and politics, action items, and pieces about people who change LGBT life for the better.
We begin announcing a hero per day on June 1, and the heroes' posters are unveiled in a reception at Q Center on June 15, 2016, 5-7PM. The public is invited. A traveling version of the Heroes posters will be displayed by GLAPN and Q Center at Portland Pride.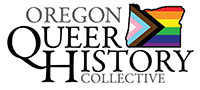 P.O. Box 3646 • Portland, OR 97208-3646 • info@glapn.org
Copyright © 2016