Queer Heroes Northwest 2016:
D Pei Wu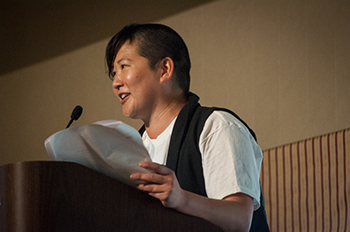 D Pei Wu grew up in Stamford, Connecticut, the child of Chinese immigrants. Their activism started at the age of 15, when they organized fellow Chinese students to march in protest of the 1989 massacre at Tiananmen Square. Wu later was involved in the November 1999 protests of the World Trade Organization (WTO) summit in Seattle, where they were deeply inspired by the tremendous power of labor-community alliances.
Wu holds a bachelor's degree from Duke University, a master's from Princeton, and doctorate from University of California, Berkeley. They were active in labor and community organizing during their time in the SF Bay Area, including being among dozens arrested in Emeryville, California, for blocking the street in front of a hotel where workers with UNITE HERE were fighting for a living wage. At the National Network for Immigrant and Refugee Rights, Wu organized multilingual national training institutes for immigrant and refugee rights organizers on racial and gender justice. They were part of an unsuccessful faculty unionizing effort while serving as core faculty at Antioch University Los Angeles, which led them to focus on direct action and strategic communications trainings for the Ruckus Society, Center for Story-based Strategy, California Faculty Association, SEIU, OUR Walmart, and the American Association of University Professors.
Wu moved to Portland in 2013 and started as executive director of Portland Jobs with Justice in 2015, where they currently oversee a staff of three and a coalition of over 120 faith, labor, student, and community organizations. In addition to their work to further racial and gender justice within the labor movement, Wu has worked on housing justice, youth organizing, climate justice, and with the Oregon United for Marriage campaign.
We begin announcing a hero per day on June 1, and the heroes' posters are unveiled in a reception at Q Center on June 15, 2016, 5-7PM. The public is invited. A traveling version of the Heroes posters will be displayed by GLAPN and Q Center at Portland Pride.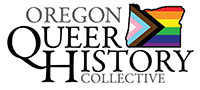 P.O. Box 3646 • Portland, OR 97208-3646 • info@glapn.org
Copyright © 2016