Queer Heroes Northwest 2016:
Clay River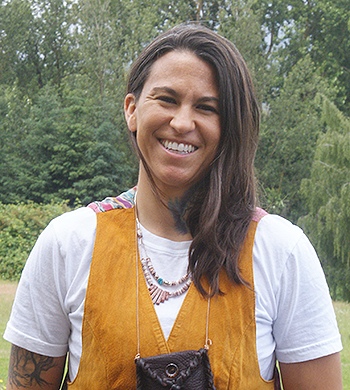 Clay Muwin River is a Queer Two-spirit person from the Passamaquoddy, Mi'kmaq and Maliseet Nations. Clay is a poet, performer and educator as well as an advocate for youth of color.
As Cultural Arts and Education advocate at the NAYA Family Center, they provide outlets for youth to explore their identity through art and poetry. Their intent is to guide youth in decolonizing their education, unraveling oppression, and reconstructing their identity through culturally relevant arts. Clay works to provide youth with spaces to have community, practice healing, and share their stories. Native youth working in Clay's Sacred Poetry Group have the opportunity to rediscover oral traditions and storytelling and reclaimed poetry as medicine.
Clay started doing culturally specific art and education halfway through their undergraduate work, when they realized educational institutions still erase indigenous people. Clay continues this work in hopes of establishing a sense of place and building community around art and healing, tearing down systemic oppression, and empowering youth to see themselves as the leaders, survivors, and warriors they already are.
Clay comes from a long line of storytellers and healers and feels as if they have always lived and breathed poetry. It wasn't until they started working with youth and teaching them poetry as medicine that they realized the true impact it would have on our future generations. Clay's writing was recently published in the book Queering Sexual Violence: Radical Voices from Within the Anti-Violence Movement.
We begin announcing a hero per day on June 1, and the heroes' posters are unveiled in a reception at Q Center on June 15, 2016, 5-7PM. The public is invited. A traveling version of the Heroes posters will be displayed by GLAPN and Q Center at Portland Pride.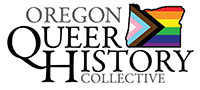 P.O. Box 3646 • Portland, OR 97208-3646 • info@glapn.org
Copyright © 2016