Queer Heroes Northwest 2016:
Rosebud & Thorn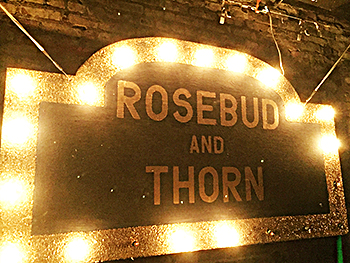 Traditionally, the phenomenon of drag has happened in bars – which, by definition, left out young people.
That was certainly the case in Portland, which has a history of not really knowing what to do with its LGBTQ youth. Organizing for gay civil rights started locally in 1970 – for adults. It wasn't until the mid-1970s that activist and entrepreneur Lanny Swerdlow opened the first all-ages nightclub in town, naming it "Mildred's Palace" after one of Portland's city commissioners. Mildred's was a magnet for LGBTQ folks who were too young for the bars, and who didn't feel welcome or safe anywhere else, and somewhere out of that environment, Rosebud & Thorn was born.
As nearly as anyone knows, Rosebud & Thorn is the longest running, underage drag pageant in the world: 2016 marks the 40th anniversary of a pageant and title dedicated to the youth of our community.
Although it has the blessings and support of The Imperial Sovereign Rose Court, Rosebud & Thorn is not anybody's "junior" program – it stands on its own, runs itself, and elects its own leaders from Portland's queer youth, focusing on leadership, service, and community-building.
Forty years is a long time for any organization to last in the LGBTQ community, and some famous alumni harken back to their beginnings with Rosebud & Thorn. Community notables such as Lady Elaine Peacock, Poison Waters, Sabel Scities, and RuPaul's Drag Race winner Jinkx Monsoon all got their start in this program run by and for Portland's queer youth.
We begin announcing a hero per day on June 1, and the heroes' posters are unveiled in a reception at Q Center on June 15, 2016, 5-7PM. The public is invited. A traveling version of the Heroes posters will be displayed by GLAPN and Q Center at Portland Pride.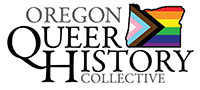 P.O. Box 3646 • Portland, OR 97208-3646 • info@glapn.org
Copyright © 2016