Queer Heroes Northwest 2016:
Joe LeBlanc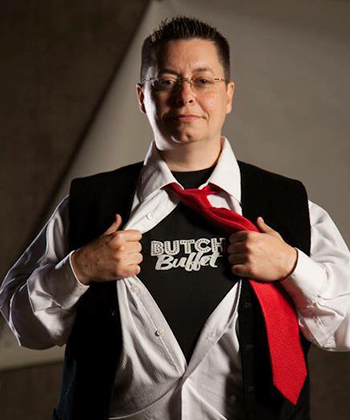 Joe LeBlanc is a Cajun genderqueer butch who has made Portland his home since 2009.
He appears to have tons of energy, a passion for equity and justice, a knack for organization, and a gift for storytelling. It's a powerful combination of ingredients.
Joe quickly became involved in making the local LGBTQ community stronger. He was a founder and the coordinator for Q Patrol PDX, Portland's first volunteer LGBTQ foot patrol from 2010-2012. He was awarded the 2011 Pride In Action Award by Pride NW for that work.
Joe also served on the Advisory Board at TransActive, and as the Assistant Citizen Co-Chair for the Alliance for Safer Communities. He volunteered with the Transgender Justice Working Group at Basic Rights Oregon before joining as a staff member in 2011.
Over his four years with Basic Rights Oregon, he worked as a Transgender Justice Fellow, Development Coordinator, and Online Engagement Manager, helping to bring lived equality to all LGBTQ Oregonians.
Joe is also the Founder and Board Chair of BUTCH Voices, a grassroots organization, started in 2008, dedicated to all self-identified Masculine of Center people and their Allies. Under his guidance, BUTCH Voices has held three national conferences, four regional conferences, and several community conversations across the US and Canada. The all volunteer run organization focuses on the intersections of gender and racial justice with workshops on community building, social and economic justice, and advocating for culturally competent physical and mental health care.
Joe is currently the Communications Manager at Camp Fire Columbia. There he enjoys developing and sharing #CampFireStories while empowering and learning from the youth who, he says, are already leading the way.

We begin announcing a hero per day on June 1, and the heroes' posters are unveiled in a reception at Q Center on June 15, 2016, 5-7PM. The public is invited. A traveling version of the Heroes posters will be displayed by GLAPN and Q Center at Portland Pride.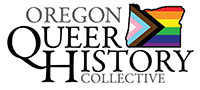 P.O. Box 3646 • Portland, OR 97208-3646 • info@glapn.org
Copyright © 2016