Queer Heroes Northwest 2016:
Jim Clay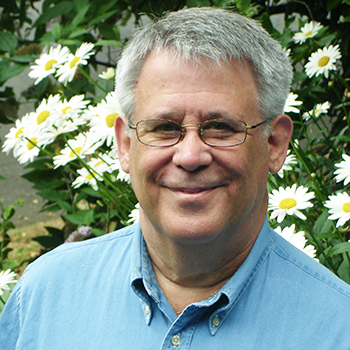 Jim is a retired HIV/AIDS and gay activist, a widow, gardener, and furniture designer. He's served for 35 years in numerous capacities – both professionally and as a volunteer – in gay and HIV/AIDS activist organizations.
His activism began in 1974 working with many others to successfully pass a non-discrimination ordinance in Eugene. In 1984 he was a founding Board member, Program Director, and Executive Director of the Willamette AIDS Council in Eugene, which later became the HIV Alliance. In 1995 he was founding Executive Director of the Multnomah County Ryan White HIV Services Planning Council.
In 1990 there were no publicly funded services for LGBTQ youth. None. But Multnomah County was seeing a crop of young, gay-and-proud professionals – agency heads, teachers, social workers, attorneys – openly advocating for gay youth. Jim was one of them. He was appointed Senior Staff Assistant for Multnomah County Chair Beverly Stein, with a policy and services portfolio focused on homeless and GLBTQ youth. He led the collaboration that formed the youth-directed Oregon Sexual Minority Youth Network, or OSYMN; and the collaboration with County Commissioners who had the political will to acknowledge the needs of LGBTQ youth. Jim led the effort that allocated the initial County funding for what was then named the Sexual Minority Youth Recreation Center, or SMYRC.
He served as webmaster for Basic Rights Oregon during the first local wave of marriage equality in the early 2000s, when he and his late husband were married. Jim is a long-term HIV/AIDS survivor.
More recently he helped found LetsKickASS – PDX, a long-term survivor's network, and served in volunteer executive capacities for both SAGE Metro Portland, and Q Center.
We begin announcing a hero per day on June 1, and the heroes' posters are unveiled in a reception at Q Center on June 15, 2016, 5-7PM. The public is invited. A traveling version of the Heroes posters will be displayed by GLAPN and Q Center at Portland Pride.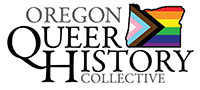 P.O. Box 3646 • Portland, OR 97208-3646 • info@glapn.org
Copyright © 2016