Queer Heroes Northwest 2016:
Stacey Rice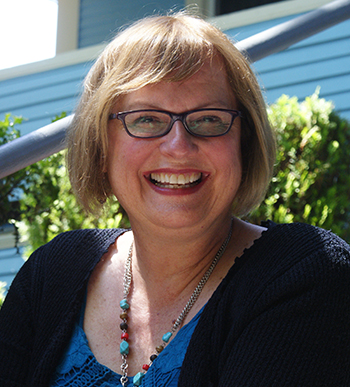 In late 2014, Portland's Q Center endured a failure of management and morale that left the community wondering if it could survive.
When all was said and done, the walls remained standing, along with Q Center volunteers, the *eRa* seniors program … and Stacey Rice.
Stacey is a trans woman who hails from North Carolina. She has business, marketing and sales experience in her background. She started as a volunteer at Q Center's front desk in 2012, quickly advancing to a staff position.
When a breaking wave of troubles threatened to overwhelm Q Center, Stacey somehow held on. Staff were let go. The Board of Directors was replaced. Just about everything changed – except Stacey.
Stacey is a person of enormous warmth and contagious good nature, making people feel welcome and important. However, it takes more than a really nice person to walk an organization through the kind of troubles Q Center was having in late 2014 and early 2015. Q Center needed a diplomat, a strategist, a workhorse – and somebody durable enough to show up every day to model what the organization was really all about.
Against heavy odds, Stacey did that. In a remarkable example of community involvement, Q Center was transformed, and has survived.
Stacey is still there, in the corner office these days, and she's not running things alone anymore. The entire organization now radiates hospitality like Stacey always did, and – as always – Stacey remains interested in every single person who comes through the doors
of Q Center.
We begin announcing a hero per day on June 1, and the heroes' posters are unveiled in a reception at Q Center on June 15, 2016, 5-7PM. The public is invited. A traveling version of the Heroes posters will be displayed by GLAPN and Q Center at Portland Pride.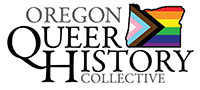 P.O. Box 3646 • Portland, OR 97208-3646 • info@glapn.org
Copyright © 2016