Queer Heroes Northwest 2016:
Lotus Rising Project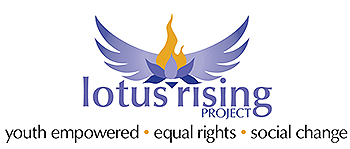 In 2001, several Lesbian, Bisexual, Gay, Transgender, Queer (LBGTQ) youth and a local therapist began meeting as a support group named Not Straight Not Sure (NSNS) in Medford, Oregon.
For perspective, from 1992-2000, Oregon was hammered by a series of anti-gay ballot measures, all of them strongly supported in Southern Oregon. By 2001, a coalition was forming to get the Defense of Marriage Act on the ballot. As Oregon Measure 36, it passed in 2004 by more than a two-thirds majority in Jackson County.
Starting an LGBTQ youth group in Medford in 2001 – let alone attending one – was a brave thing to do.
Against all odds, Not Straight, Not Sure survived, and in 2008 they teamed with other community members to found Lotus Rising Project, "a youth initiated, compassion-based non-profit organization that embraces diversity."
Lotus Rising Project survives to this day. They provide training for social justice and safe school environments. They support existing Gay Straight Alliances in the region, and assist in starting new ones. They nurture gender non-conforming individuals in the community, and provide queer youth access to free and appropriate counseling. Finally, recognizing that about 40% of the estimated 1200 homeless teens in the Rogue Valley are LGBTQ, they provide financial support to queer people in need.
Somebody had to start it, somebody had to sustain it. Southern Oregon is better off because of it. Queer Heroes NW salutes Lotus Rising Project and their predecessor, Not Straight, Not Sure.

We begin announcing a hero per day on June 1, and the heroes' posters are unveiled in a reception at Q Center on June 15, 2016, 5-7PM. The public is invited. A traveling version of the Heroes posters will be displayed by GLAPN and Q Center at Portland Pride.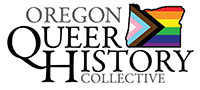 P.O. Box 3646 • Portland, OR 97208-3646 • info@glapn.org
Copyright © 2016