Queer Heroes Northwest 2018:
Cliff Cook
Cliff Cook spent most of his professional work as a teacher in Salem. He retired at 53 and moved to Central Oregon.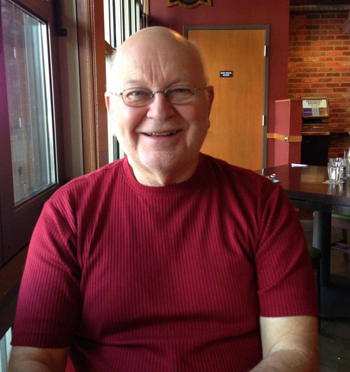 Cliff eventually went back to work in hotel administration. He fully retired in 2005 and move to Bend where he did volunteer work with the Human Dignity Coalition (HDC). HDC advocated for human rights, human dignity, and equality for LGBTQ people in Central Oregon. Cliff's latest effort was a 12 to 18 month audio-visual project called "The Evolution of the LGBTQ Community in Central Oregon"
Cliff was a board member of Central Oregon PFLAG, a board member of the Human Dignity Coalition, and a co-founder at OUTCentralOregon.
Katie Carter writes that Cliff had "been incredibly involved with Human Dignity Coalition and putting on Central Oregon Pride." She notes that he was a very generous person in many different ways, and was a natural community organizer. He used to run a group in Bend called Stars and Rainbows that sponsored social events for LGBTQ people. He was a fantastic person, and a key community leader in Bend.
We regret that Cliff passed away in early 2018. He is missed, but his efforts live on.
We begin announcing a hero per day on June 1, and the heroes' posters are unveiled in a reception at Q Center on June 7, 2018, 5-8PM. The public is invited. Queer Heroes' posters are displayed all year at Q Center.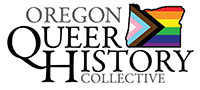 P.O. Box 3646 • Portland, OR 97208-3646 • info@glapn.org
Copyright © 2017