Queer Heroes Northwest 2018:
Suzanne Deakins
Suzanne Deakins, PhD, is an author, and the publisher of One Spirit Press/Q Press. One Spirit Press and Q Press have published a number of books with LGBTQ themes. Some or all of these titles might never have been printed without Suzanne's willingness to publish them.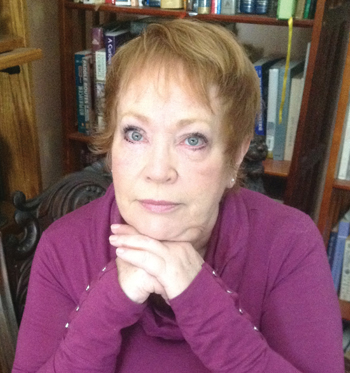 The books include:
A Curious and Peculiar People: A History of the Metropolitan Community Church in Portland, and the Sexual Minority Communities of Northwest Oregon, by Dave Kohl;
The Transevangelist: Sister Paula Nielson, by Paula Nielson;
P-Town Diaries, by Corey Spears; and
Homesteading: Essays on life, death, sex, and liberation, by Julie R. Enszer;
Butterfly a Rose, by Emily Newberry;
Beyond the Mist, by Billye Talmadge;
The Air in Me, by Dan Johnson;
Ontological Mysticism, by Ben Gilberti;
Thriving Beyond Non- Traditional Divorce, by Paula Casner;
Like All We Love, by Kate Evans;
Clarence Darrow's Unlikely Friend, by Robert Dean McNeal;
Your In High School Now, by Eldot.
A Curious and Peculiar People remains the most comprehensive book on the history of Northwest Oregon's LGBTQ community.
Suzanne's own titles include, Double Chocolate a Book of Exotic Love, Back to the Basics Management, Out of the Fire, Intentional Success, and When God Whispers…
Suzanne came out as lesbian before 1969. She was introduced to Del Martin and Phyl Lyons, as well as to Helen Sandoz by her partner Billye Talmadge. In 1955, Del, Phyl, Helen, and Billye had cofounded the country's first lesbian rights organization, the Daughters of Bilitis.
Suzanne has been active with a number of Oregon groups, including the Portland Area Business Association (PABA), and Lesbians of a Certain Age (LOCA). She has also been President of Professional and Business Women of Manhattan (NYC) and Portland.
For the past year, Suzanne has done a considerable amount of work with GLAPN. This has included writing a number of GLAPN articles for PQ Monthly and assisting with numerous GLAPN projects.

We begin announcing a hero per day on June 1, and the heroes' posters are unveiled in a reception at Q Center on June 7, 2018, 5-8PM. The public is invited. Queer Heroes' posters are displayed all year at Q Center.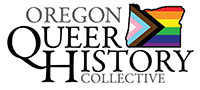 P.O. Box 3646 • Portland, OR 97208-3646 • info@glapn.org
Copyright © 2017