Queer Heroes Northwest 2018:
April Slabosheski
April Slabosheski identifies as lesbian and was involved in LGBTQ history projects in the midwest, including working on a team at the University of Michigan that successfully nominated the Henry Gerber House in Chicago, the headquarters of the first gay rights organization in the United States, to a National Historic Landmark designation.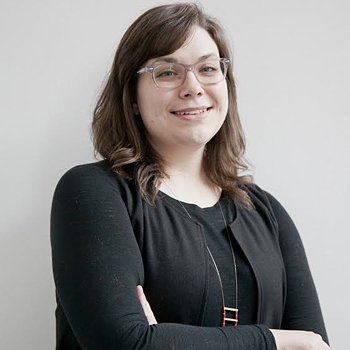 In 2014, she moved to Oregon and went to work for the Oregon Jewish Museum and Center for Holocaust Education.  She organized school visits, booked speakers, trained docents, and arranged tours of the Oregon Holocaust Memorial. When OJMCHE moved to a much larger space in 2017, April was promoted to manage the museum's education program. She curates one of the museum's three permanent exhibits, The Holocaust: An Oregon Perspective, a look at Holocaust survivors who came to Oregon.
Oregon was once home to many Jewish Holocaust survivors. Most have since died of old age. Those included Vera Katz, one of our earliest straight allies. Recent studies have shown that many young
people today are not aware of the atrocities of the Nazis, whose victims included not only Jews, but also gay men and lesbians, people with disabilities, Roma, Jehovah's Witnesses, and political opponents.
Recently, OJMCHE has noticed an uptick in schools requesting help addressing anti-Semitism, hate speech, vandalism, and students self-identifying as Nazis. In response, April manages a team that dispatches speakers—including local Holocaust survivors— works with teachers, and conducts workshops in response to these incidents, helping students learn the historical connections to present day prejudices. April sees it as her job to help people connect atrocities of the past in the U.S. and abroad to ongoing discrimination in the present, and to take accountability for these histories as a tool of resistance.

We begin announcing a hero per day on June 1, and the heroes' posters are unveiled in a reception at Q Center on June 7, 2018, 5-8PM. The public is invited. Queer Heroes' posters are displayed all year at Q Center.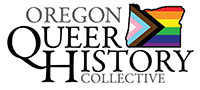 P.O. Box 3646 • Portland, OR 97208-3646 • info@glapn.org
Copyright © 2017