Queer Heroes Northwest 2018:
Virginia Linder
Salem area resident Virginia "Gini" Linder began her legal career as an Assistant Attorney General in the Appellate Division of the Oregon Department of Justice. In 1984, she was appointed Oregon's Assistant Solicitor General. Two years later, she was appointed Oregon Solicitor General.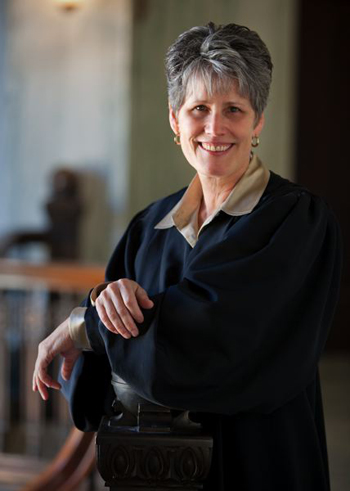 In 1992, Colorado voters approved Amendment 2, a state constitutional amendment that prevented the state or local governments in the state from banning sexual orientation discrimination. The lawsuit that ensued, Romer v. Evans, went all the way to the U.S. Supreme Court.
Oregon Attorney General Ted Kulongoski asked Virginia, then the Solicitor General, and Rives Kistler, at that time an Assistant Attorney General, to craft an amicus brief on Oregon's behalf in opposition to Colorado's law.
The reasoning applied in the Oregon brief was used in the majority opinion issued by Justice Anthony Kennedy, which declared Colorado's law to be in violation of the U.S. Constitution. Kennedy later extended the reasoning from the Romer decision to subsequent cases and similarly invalidated laws banning homosexual conduct, the Defense of Marriage Act, and prohibitions against same-gender marriage.
Virginia was appointed to the Oregon Court of Appeals in 1997, and was elected to retain that seat in 1998 and 2004. In 2006, she was elected to the Oregon Supreme Court. She was re-elected in 2012, and retired four years later. She will continue to serve as a senior judge in Oregon trial and appellate courts for several years.
Virginia was the first woman elected to the Oregon Supreme Court without first being appointed to fill a vacancy. She was the first openly lesbian justice to serve on any supreme court in the nation, and the first openly LGBTQ person elected as a non-incumbent to any supreme court in the nation.

We begin announcing a hero per day on June 1, and the heroes' posters are unveiled in a reception at Q Center on June 7, 2018, 5-8PM. The public is invited. Queer Heroes' posters are displayed all year at Q Center.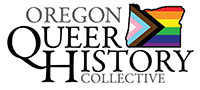 P.O. Box 3646 • Portland, OR 97208-3646 • info@glapn.org
Copyright © 2017