Queer Heroes Northwest 2018:
Shannon Scott
Shannon Scott served in the U.S. Military for nearly 12 years, receiving numerous medals and honors for her dedication and service to our country.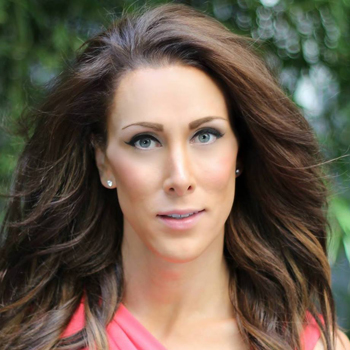 Still, despite her accomplishments, after a decade of service, Shannon found herself facing a dishonorable discharge for one simple reason: her gender identity. Shannon's story provides a chilling look at what it used to mean to serve in the armed forces while transgender – and the fate that could potentially await these thousands of service members if the ban moves forward.
Growing up in rural Montana Shannon struggled with her gender identify throughout her entire childhood. At the age of 17 she decided to join the military in one last attempt to "toughen up" and rid herself of the feelings she had her entire life.
After many years Shannon finally found the courage to live authentically when she found herself on a flight out of Iraq, in a plane packed with the human remains of her fellow service members. She recalls, "I sat down and stared at those that we lost. And it was at that moment that I asked myself, 'Why am I alive? Why do I get to go home?' And it was then and there I told myself that I wasn't going to live my life in fear any longer."
After returning home to Montana, Shannon began the hard work of transition and long road to happiness.
Since there were still no protections for transgender service members, she knew she needed to remain closeted, but such a thing can be difficult to hide.
After being outed at work, Shannon's supervisor called her into his office one Monday morning. Shannon said, "When he called me in, I sat down and he had two pieces of paper in front of him. The first was the Air Force regulations that said you can't be transgender. The second was my dishonorable discharge papers."
Her manager told her that if she didn't keep her transition quiet, she would be dishonorably discharged. She was devastated but began to plan for the next phase of her life in a position that would allow her to live openly.
A few months later, she accepted a job with the Federal Aviation Administration and received an honorable discharge.
Now, Shannon is using her experience to help make the path ahead easier for other trans service members. During the Obama administration, she met with officials at the Pentagon, giving input on the new, transgender-affirming policies that were enacted during his term.
She also works as the founder of United Equality Consulting, an organization focused on helping companies support their transgender employees. By working with employers, she hopes to help others avoid the difficulties she found herself in during her own transition.

We begin announcing a hero per day on June 1, and the heroes' posters are unveiled in a reception at Q Center on June 7, 2018, 5-8PM. The public is invited. Queer Heroes' posters are displayed all year at Q Center.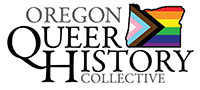 P.O. Box 3646 • Portland, OR 97208-3646 • info@glapn.org
Copyright © 2017