Queer Heroes Northwest 2018:
Karelia Stetz-Waters
Many of us remember a time when it was almost impossible to find literature that positively reflected our lives as sexual minorities. So we certainly welcome those in the LGBTQ community whose published writings now reflect our lives' experiences.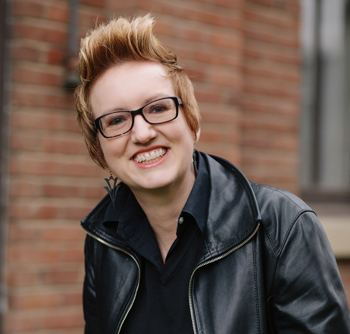 Oregon native, Karelia Stetz-Waters has published six lesbian themed novels.
Forgive Me If I Told You This Before, released in 2014, recounts the life of a teenager girl coming out in small town Oregon during the notoriously anti-gay 1992 Ballot Measure 9. (http://kareliastetzwaters.com/books/) The book was a Lambda Literary Award finalist.
Karelia's romance novel, Something True, was the first female/female romance to be picked up by the Forever Yours imprint at Grand Central Publishing. Her agent said that lesbian romance was "unprecedented" in the mainstream romance industry, so it was quite a ground breaker.
Karelia used the romance genre to explore social issues in For Good, which tells the story of the love affair between a district attorney and a woman wrongfully convicted of murder. The novel draws attention to the challenges faced by women and sexual minorities in prison and on parole.
All Karelia's romances are set in Portland. She hopes that depicting a place where LBGTQ+ people can be out will give hope to people living in more conservative communities.
Karelia lives in Albany with her wife of nineteen years. There she is a full-time instructor at Linn Benton Community College and English Department Chair.
In 2017, Karelia's wife Fay Stetz-Waters, was appointed Linn County Circuit Judge, in the process becoming the first black LGBTQ person to hold elective office in Oregon.
Thanks to Karelia, the love that once dared not speak its name now has an eloquent literary voice in Oregon that that extends well beyond our borders.

We begin announcing a hero per day on June 1, and the heroes' posters are unveiled in a reception at Q Center on June 7, 2018, 5-8PM. The public is invited. Queer Heroes' posters are displayed all year at Q Center.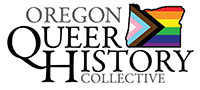 P.O. Box 3646 • Portland, OR 97208-3646 • info@glapn.org
Copyright © 2017