Queer Heroes Northwest 2018:
Elaina Medina
Elaina Medina or Medins is a proud queer LatinX woman. She was born among the pecan trees of beautiful Las Cruces, New Mexico to a wonderful family that created space for culture, compassion, knowledge and community. After completing her Masters of Social Work at ASU, she moved to Portland to take a lead position at SMYRC.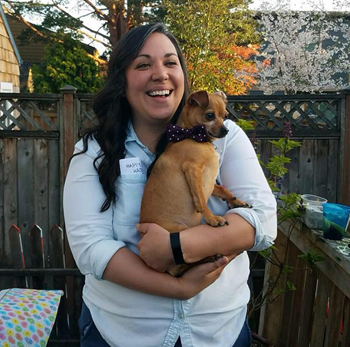 After a few months of leaky roofs, Rihanna videos, gigantic pots of strange soup, jeans covered in glitter, and trust building work within the community, Elaina along with her incredible team, supported SMYRC in creating a new home at New Avenues for Youth.
It has been 3 years since SMYRC moved to New Avenues and in her current role as the LGBTQ Program Manager, Medins continues to support SMYRC youth and staff in creating power and building community. SMYRC and Bridge 13 have both grown in resource and capacity under Elaina's leadership.
The SMYRC space is now open 5 days a week and serves 30-40 youth a night. Bridge 13 has grown into a program of 2 incredible Community Educators and an Engagement and Education Specialist whose focus is completely work with youth in schools.
Medins is the gentlest grumpy grandpa – a true reflection of what it is to be a queer hero working for social justice in todays world. She listens, takes people seriously, and is working her ass off to try and make the world a more equitable and caring place.
Medins secret to success includes Hugo her tiny trusty Chihuahua sidekick, a banana a day, Hot Cheetos dust, and an ability to listen through the noise.

We begin announcing a hero per day on June 1, and the heroes' posters are unveiled in a reception at Q Center on June 7, 2018, 5-8PM. The public is invited. Queer Heroes' posters are displayed all year at Q Center.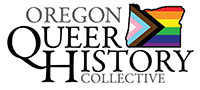 P.O. Box 3646 • Portland, OR 97208-3646 • info@glapn.org
Copyright © 2017