Queer Heroes Northwest 2018:
Charles Jordan
Appointed as a Portland City Commissioner in 1974 to fill a vacancy after a resignation, Charles Jordan became the first African American on the Portland City Council. He soon proved himself a strong straight cisgender ally when in December 1974 he voted for a ban on sexual orientation discrimination in city employment.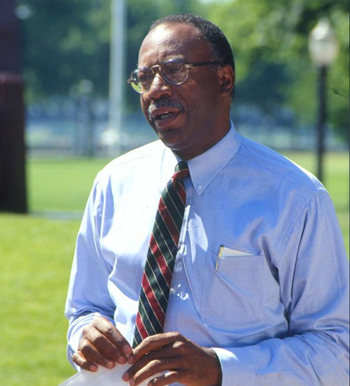 One of Jordan's early roles on the city council was that of police commissioner. In 1977, Portland police had been waiting outside the all ages gay club Mildred's Palace, then arresting the younger ones for curfew violation when they left. The club's owner Lanny Swerdlow contacted Jordan, who responded by sending his staff to observe.
They confirmed the complaint and Jordan made the police stop the harassment.
But it was Jordan's commitment to police accountability that limited his career. Some off-duty officers dumped dead possums outside a black-owned Northeast Portland restaurant, a blatantly racist incident. Jordan and then-Chief Bruce Baker fired the officers. The officers' union fought back, prompting Baker to resign. Soon after, Mayor Frank Ivancie took the police bureau away from Jordan.
Jordan eventually left Portland, but returned in 1989 as Director of Portland Parks & Recreation, a position he held for 14 years. During Jordan's time overseeing parks, Portland acquired 44 new recreational facilities.
Charles Jordan passed away but has left behind legacies of justice and equality. North Portland's Charles Jordan Community Center is named for him.

We begin announcing a hero per day on June 1, and the heroes' posters are unveiled in a reception at Q Center on June 7, 2018, 5-8PM. The public is invited. Queer Heroes' posters are displayed all year at Q Center.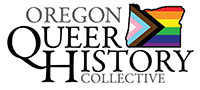 P.O. Box 3646 • Portland, OR 97208-3646 • info@glapn.org
Copyright © 2017