Queer Heroes Northwest 2018:
Lori Buckwalter
Lori Buckwalter was among the first Oregonians to press claims with Oregon BOLI for gender identity employment discrimination in 1996, with the representation of Joanna McNamara. Lori testified before the Metropolitan Human Rights Commission hearings that year. Also in 1996, Lori and her partner publicly married under Oregon law, planning to become a legal same-sex couple.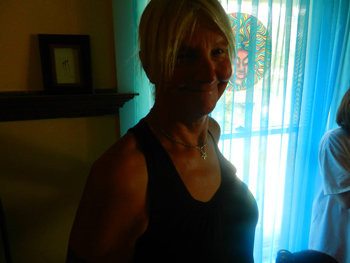 She joined the Sexual Minority Roundtable with Portland Police, eventually co-chairing SMRT, and appointed by the Chief to the Community Policing Forum. Lori served as presenter of training to Portland Police and Multnomah County Sheriff, and wrote, with their cooperation, new policy guidelines for arrest, classification
and detention of trans individuals, as well as safety guides for queer citizens.
Lori became Executive Director of It's Time, Oregon! In 1997, working with local and national leaders to craft non-discrimination language for Portland inclusive of gender identity. As a consultant to the City of Portland, Lori trained personnel in implementing policy for gender identity. As a result, Portland City Council voted to ban discrimination based on gender identity in employment, housing, and public accommodations.
Lori also consulted with other city and state initiatives for expanded nondiscrimination coverage, and worked with Kaiser Permanente Northwest to establish inclusive practice guidelines and provider excellence networks. Lori was a founder of the Identity Project, an initiative to assist and consult clients changing identity documents. Lori served with Multnomah County as Cultural Competency Coordinator and Diversity Training designer and coordinator.

We begin announcing a hero per day on June 1, and the heroes' posters are unveiled in a reception at Q Center on June 7, 2018, 5-8PM. The public is invited. Queer Heroes' posters are displayed all year at Q Center.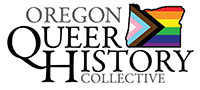 P.O. Box 3646 • Portland, OR 97208-3646 • info@glapn.org
Copyright © 2017