Queer Heroes Northwest 2018:
Brad Larsen Sanchez, PsyD
Brad Larsen Sanchez is an out gay male and a highly respect clinical psychologist. He shares his practice Mental Health & Wellness with his husband, Adrian Larsen Sanchez who is also a clinical psychologist.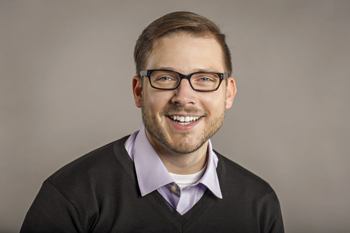 Brad summarized his technique: "Psychotherapy is less about becoming more of who you are. Whether you are seeking relief from depression, anxiety, grief and loss, or wanting to see significant change in long held patterns in your life, I believe in the healing power of the therapeutic relationship as a foundation for the work of allowing change to occur. I believe in creating value from depression, anxiety, grief and loss, rather than trying to do away with it. I work with people from various cultural, ethnic, and religious backgrounds. I also work with people of all abilities, genders, and sexual orientations. I am a gay male and have provided individual, couple and group therapy since 2007." A majority of his clients are LGBTQ identified.
Brad has "experience working with adults and adolescents with a wide variety of struggles and conditions including anxiety, depression, trauma history, struggles with sexual orientation and identity, and living with chronic illnesses, such as HIV."
In addition to clinical practice, Brad has served on a variety of committees and boards focused on advocating for patients and mental health professionals. He is a past member of the Oregon Psychological Association Board as well as chair of the OPA Diversity Committee. It was from his position on that committee that Brad was given the opportunity to testify before the state legislature on behalf of a proposed law that would ban conversion therapy. The law was passed in 2015.
Brad is currently on the board of the Association for the Advancement of Gestalt Therapy. He is also a co-founder and director of Portland Mental Health & Wellness.
Because of the many societal challenges LGBTQ people face, we often need help from the mental health profession. It is great that an openly LGBTQ person like Brad has entered the profession so he can use his unique insight to provide some of the services we need.

We begin announcing a hero per day on June 1, and the heroes' posters are unveiled in a reception at Q Center on June 7, 2018, 5-8PM. The public is invited. Queer Heroes' posters are displayed all year at Q Center.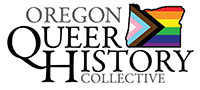 P.O. Box 3646 • Portland, OR 97208-3646 • info@glapn.org
Copyright © 2017