Queer Heroes Northwest 2018:
Adrian Larsen Sanchez, PsyD
Adrian is a clinical psychologist who works with adults, adolescents and children from diverse backgrounds. He is a gay man, the son of immigrants and shares ownership of Portland Mental Health and Wellness with his husband, Brad.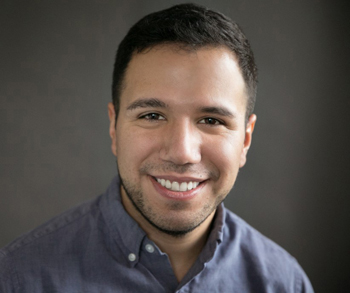 He earned his doctorate in clinical psychology at Pacific University, completed his clinical internship at Jacobi Medical Center/Albert Einstein College of Medicine in NYC as well as a fellowship in psychoanalysis at The Institute for Psychoanalytic Education/NYU School of Medicine.
He described approaching therapy as, "...a collaboration, rooted in understanding each person as an individual in the context of their family, history, culture and daily life. I particularly value the vital role of deepening insight into emotional issues, developing satisfying relationships and realistic self-esteem for healing, growth and sustainable symptom relief."
Adrian is active in the local psychoanalytic psychotherapy community, including serving on the Oregon Psychoanalytic Center's Diversity Committee, and works with a broad range of patients, including LGBTQ, People of Color, and immigrant communities. He is also a co-founder and director of Portland Mental Health & Wellness He is passionate about issues of inclusion and diversity in the practice of clinical psychology and psychoanalysis.

We begin announcing a hero per day on June 1, and the heroes' posters are unveiled in a reception at Q Center on June 7, 2018, 5-8PM. The public is invited. Queer Heroes' posters are displayed all year at Q Center.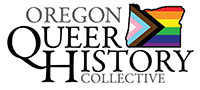 P.O. Box 3646 • Portland, OR 97208-3646 • info@glapn.org
Copyright © 2017