Queer Heroes Northwest 2018:
Belinda Carroll
Belinda Carroll came out around the age of 15. As a result, she became homeless and survived for a while on the streets of Downtown Portland. Eventually she was assisted out of houselessness by pioneering gay activist Lanny Swerdlow, who not only gave her a supportive place to perform, but also, helped her with her first apartment and gave her a job at his City Nightclub.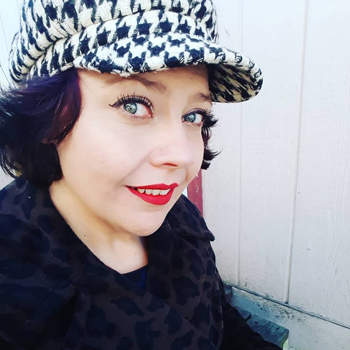 While still a teenager, Belinda started her political activism by phone banking to defeat the notoriously anti-gay Measure 9 in 1992. With her help it was defeated.
Today, Belinda is an openly queer identified comedian based in Portland. She has appeared in Portlandia, Oregon Lottery, MTV, NBC's Grimm, and has been heard on XM Sirius radio. Nationally known, she has performed live all over the country. Belinda's contributions to the local LGBTQ community have been extensive. She performs annually at Portland Pride. Off stage, she's currently main organizer for the annual Portland Dyke March which she's done since 2011.
A few years ago, Belinda was nominated for Best of Portland Comedian from Willamette Week. She's nominated again for Best of Portland in 2018. Starting in 2016, Belinda has been a tour guide for Know Your City's Pride Forever, which highlights downtown Portland sites that were significant in local LGBTQ history.
In the summer of 2017, Belinda co-founded the first Portland Queer Comedy Festival with Andy Barrett. Intended to be an annual event, the Festival features four days of stand-up comedy, spotlighting comedians who fall on the LGBTQ spectrum and their allies, this year held July 19th to the 22nd, 2018. Its vision is to not only highlight queer and allied talent from all over the world, but to give back to the queer community through community non-profit partner initiatives.
Belinda brings joy and laugher to our community, making it fun to be out and proud. For more information on Belinda, see her website www.portlandqueercomedyfestival.com

We begin announcing a hero per day on June 1, and the heroes' posters are unveiled in a reception at Q Center on June 7, 2018, 5-8PM. The public is invited. Queer Heroes' posters are displayed all year at Q Center.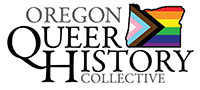 P.O. Box 3646 • Portland, OR 97208-3646 • info@glapn.org
Copyright © 2017