Queer Heroes Northwest 2018:
Shilo George
Shilo George (Cheyenne-Arapaho, Scottish) is an artist, activist and consultant. She has been involved as a member of Portland Two Spirit Society for a number of years. She is an auntie to many Native kids in the community, and she involves herself in events for youth and elders, and culture camps where she can gather and share traditional knowledge.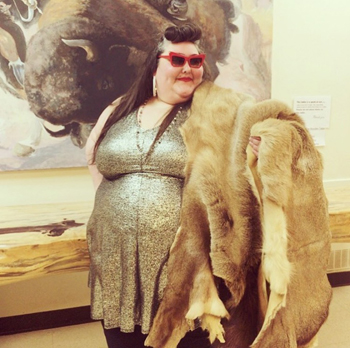 When Shilo's friends describe her work, they talk about "communities," usually in the plural. She's good with the children, and they love her. She's involved with the youth. She spends time with elders, learning and working and teaching in cultural preservation. She's an activist for social justice among queer people, and in the Native
community at large. She is often asked to do Land Acknowledgments and Prayers for events and ceremonies, which is a great honor and responsibility.
Shilo holds a Master's degree in Educational Leadership and Policy with a specialization in Postsecondary Adult and Continuing Education. She works as a Parent Advocate at the Native American Youth and Family Center and is an Affiliated Adjunct Instructor of the Indigenous Nations Studies at Portland State University. 
Shilo recently opened her own business, Łush Kumtux Tumtum Consulting, LLC. The name means "a great awakening of the heart and spirit" in the Chinuk Wawa trade language. Among other things, she presents workshops and presentations explore the intersections of race, sexuality, body size, and trauma (both individual and inter-generational). Shilo trains others on systems of oppression, trauma informed care, and proactive ways that businesses and organizations can create policies and environments that that promote diversity, equity, and healing. (https://www.shilogeorge.com/)

We begin announcing a hero per day on June 1, and the heroes' posters are unveiled in a reception at Q Center on June 7, 2018, 5-8PM. The public is invited. Queer Heroes' posters are displayed all year at Q Center.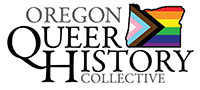 P.O. Box 3646 • Portland, OR 97208-3646 • info@glapn.org
Copyright © 2017