Queer Heroes Northwest 2018:
Andy Blevins
Andy Blevins (he/him) is in his final year of Willamette University's JD/MBA joint-degree program, where he is focusing his studies on military/veteran law, civil rights law, and nonprofit administration.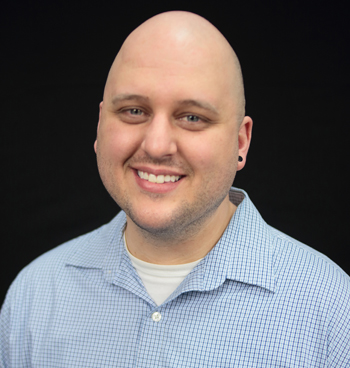 Although the forthcoming degrees will be new, Andy has been involved in the military justice community for quite some time.
While ending his career in the Navy, Andy worked with several organizations to bring an end to "Don't Ask, Don't Tell." Poetically, as he begins his legal career, he now serves on the litigation team for one of the lawsuits challenging the Trump Administration's proposed ban on open transgender service.
Outside of the classroom, Andy serves as the Legal & Policy Director at OutServe-SLDN. He also sits on the Oregon State Bar's Military and Veteran's Law Section Advisory Board and is the Editor-in-Chief for Oregon's first academic law journal focusing on social justice and equity issues. Andy recently ended his tenure as a City Commissioner and Vice Chairman for Human Rights and Relations in the City of Salem and has also sat on the Boards for the Military Partners and Families Coalition and the Military Family Advisory Network. He has delivered dozens of cultural competency sessions to professionals in the military, education, and not-for-profit, and government sectors, in an effort to help them better support their LGBTQ members and constituencies.
A look at Andy's resume makes one wonder when he has time to study, but he was recently named a Shepherd Scholar through OGALLA, the Oregon LGBT Bar Association; First Runner Up for the Student Leadership Award through the National LGBT Bar Association; and a ROMBA Scholar through Reaching Out MBA. All three awards are the respective organizations' highest awards for law and business students respectively. In his free time, Andy likes to drag his spouse, a transgender Army veteran, and their dog on adventures of Oregon's wilderness.

We begin announcing a hero per day on June 1, and the heroes' posters are unveiled in a reception at Q Center on June 7, 2018, 5-8PM. The public is invited. Queer Heroes' posters are displayed all year at Q Center.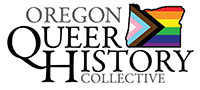 P.O. Box 3646 • Portland, OR 97208-3646 • info@glapn.org
Copyright © 2017