Queer Heroes Northwest 2018:
George Eighmey
George Eighmey, the first openly LGBTQ male appointed to the Oregon House of Representatives in 1993, co-sponsored the 1997 Employment Non-Discrimination Act that passed the house, but not the senate. He also sponsored other laws to protect the LGBTQ community including permitting Oregonians to choose how they wish to have their remains disposed of instead of having others make that decision.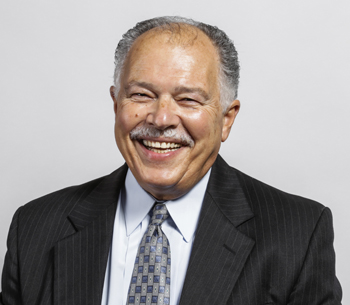 He worked closely with Gail Shibley, the first openly LGBTQ person in the Oregon legislature, to pass a law negating antigay ordinances enacted by Oregon cities. After witnessing, as chair of the board of Our House of Portland, far too many AIDS patients end their lives violently he advocated for Oregon's Death with Dignity Act that allows the terminally ill to end their suffering on their own terms.
George moved from Illinois to Oregon in 1983 with his life-partner, Peter Livingston, after George was voted out of his law partnership for being gay. He experienced the same fate in Portland when he was offered a partnership with a law firm only to have it withdrawn after they learned he was gay.
Determined to not allow such types of blatant homophobia to persist he, together with several other lawyers and legal assistants, formed OGALLA (Oregon Gay and Lesbian Legal Association) now "OGALLA: The LGBT Bar Association of Oregon" to more accurately reflect the inclusive nature of the organization. During his years as OGALLA's co-chair, with Mary Overgaard, the rights of the LGBTQ community were advanced in several ways, including advocating for non-discrimination in the hiring of openly LGBTQ lawyers, sponsoring scholarships for LGBTQ law students through the Shepherd Fund and organizing dinners to honor distinguished members from the
LGBTQ community.
George also was exceptionally helpful to George T. Nicola, a 2013 Queer Heroes recipient, in documenting Oregon's LGBTQ legal history.

We begin announcing a hero per day on June 1, and the heroes' posters are unveiled in a reception at Q Center on June 7, 2018, 5-8PM. The public is invited. Queer Heroes' posters are displayed all year at Q Center.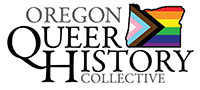 P.O. Box 3646 • Portland, OR 97208-3646 • info@glapn.org
Copyright © 2017