Queer Heroes Northwest 2018:
Gail Shibley
Native Oregonian Gail Shibley was an openly lesbian activist starting in the early 1980's when she lobbied for a state anti-discrimination bill. She took enormous risks as a time when being out was not popular.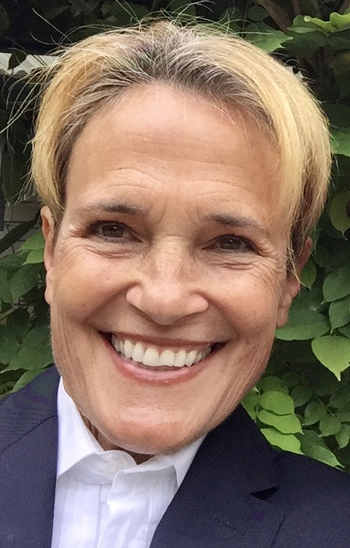 A decade later, Gail was appointed to fill an Oregon House vacancy, becoming Oregon's first openly LGBTQ person to serve in the state legislature. In her press conference immediately after taking office January 1991, Gail declared, "To my brothers and sisters in Oregon's gay community I want to say, "It's nice to be here . . .
finally." Despite being the youngest member of the Legislature and a member of the minority party, Gail enacted more laws in her first term than any other freshman legislator.
The following year, Gail retained her seat, winning both disputed primary and general election contests and becoming the first openly LGBTQ person elected to the Oregon Legislature. The year was 1992, midway through the backlash that put the notoriously anti-gay Measure 9 on the state ballot that year. Gail was targeted for defeat by the measure's sponsor, the Oregon Citizens Alliance, and faced everyday homophobia, including death threats and vandalism.
Gail was re-elected in 1994, winning more votes than any other member of the House of Representatives. She retired from the Legislature in 1996 and served as an openly LGBTQ member of the Bill Clinton administration until January 2001.
Now retired, Gail's career included public service at the federal, state and local levels of government and in two of its three branches. Through it all, she strove to set an example of courage, competence and integrity. Along the way, she became a friend, mentor and role model for young women and LGBTQ Oregonians seeking public office. Gail continues to support LGBTQ equality through PFLAG Oregon's Lyle Shibley Fund in honor of her father.

We begin announcing a hero per day on June 1, and the heroes' posters are unveiled in a reception at Q Center on June 7, 2018, 5-8PM. The public is invited. Queer Heroes' posters are displayed all year at Q Center.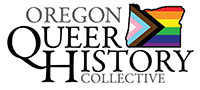 P.O. Box 3646 • Portland, OR 97208-3646 • info@glapn.org
Copyright © 2017