Queer Heroes Northwest 2018:
Anthony Rivers
Anthony Rivers worked with Cascade AIDS Project (CAP) almost 3 years. He is an HIV+ black gay man who began his career at CAP as a Peer supporting people living with HIV. Anthony says he became a Peer to learn and grow from the people around him.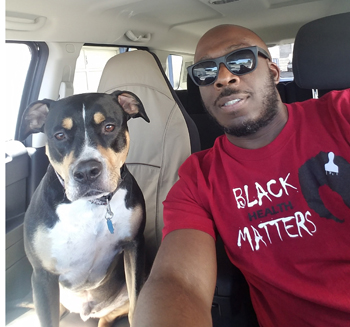 Most recently, Antony worked in HIV Prevention, ensuring all members of the LGBTQ+ community had equal access to HIV prevention services. He felt unable to disclose his HIV status to friends and family until they were educated enough about HIV to handle it. Now, as he is considered a "Specialist," He has gained the confidence and has recently come out to his friends and family about his HIV status.

Much of Anthony's work has been with the black community and communities of color.  He created a "Black Health Matters" campaign to discuss HIV prevention from a holistic approach. He finds it easier to talk HIV prevention to black MSM (men having sex with men) and non-gay identified black MSM when he is able to address historical trauma as well as the benefits of positive health outcomes. Anthony has worked with Darion Jones and with Sanfoka Collective Northwest, a black LGBTQ organization which Darion heads, as well as A6, the African American AIDS Awareness Action Alliance.

Early in 2018, for National Black HIV/AIDS Awareness Day, Anthony created a 3 on 3 basketball tournament in which he provided health services and awarded 3 community members each with $2000 scholarships to further their education.

In May 2018, Anthony left CAP and moved to Olympia to work for Washington State's Department of Health. In his new role he will continue working in public health to improve health outcomes for all. He is likely to provide the same high level job service that he did at CAP.

We begin announcing a hero per day on June 1, and the heroes' posters are unveiled in a reception at Q Center on June 7, 2018, 5-8PM. The public is invited. Queer Heroes' posters are displayed all year at Q Center.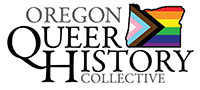 P.O. Box 3646 • Portland, OR 97208-3646 • info@glapn.org
Copyright © 2017