Queer Heroes Northwest 2017:
Tyler TerMeer
Diagnosed with HIV at the age of 21, Tyler TerMeer made the decision to live his life openly as an HIV positive gay man of color. TerMeer felt empowered to turn his efforts toward helping others living with HIV, and advocating for strong, effective HIV policy.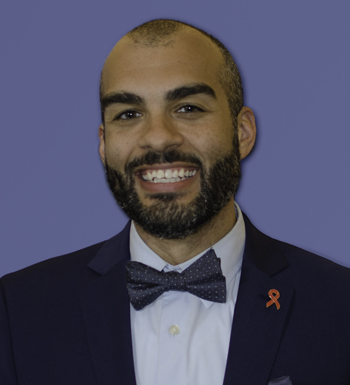 For more than a decade, Tyler has translated his passion and skill into impact. He has served as a member of the National Quality Center (NQC) Consumer Advisory Committee and National Center for Innovation in HIV Care. He has been Secretary of the Board for Advocates for Youth and served as the Chairman of the Board of Trustees for the National Association of People with AIDS (NAPWA) as well as the Secretary of the Board for the Positive Pedalers.
Professionally, Tyler has served in senior leadership roles at the Ohio AIDS Coalition (OAC), Southwest Center for HIV/AIDS, National Alliance of State and Territorial AIDS Directors (NASTAD), and Equitas Health.

TerMeer has not only improved the lives of thousands of people living with HIV or at risk of contracting the virus, but he has earned a number of accolades along the way. In 2011, POZ Magazine named TerMeer among "People on the Move." The next year TerMeer's leadership was recognized by the Obama White House as one of the Nation's Emerging LGBTQ+ Leaders, and then again in 2013 as being among the Emerging Black LGBTQ+ leadership in the country.
In 2014, Tyler TerMeer was hired as Executive Director of Cascade AIDS Project (CAP). CAP had already established an impressive three decade record of outstanding work. That was continued and advanced under Tyler. 
With Tyler's leadership, CAP opened Prism Health in 2017. Prism Health will provide safe culturally affirming healthcare to LGBTQ+ communities in the region. It is the first comprehensive primary care clinic of its type in Oregon.

We begin announcing a hero per day on June 1, and the heroes' posters are unveiled in a reception at Q Center on June 15, 2017, 5-7PM. The public is invited. Queer Heroes' posters are displayed all year at Q Center.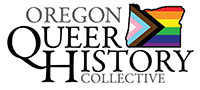 P.O. Box 3646 • Portland, OR 97208-3646 • info@glapn.org
Copyright © 2017