Queer Heroes Northwest 2017:
Dr. Angela Carter
Health and counseling services have been central to the LGBTQ community since organizing first began.
We have always needed, and have never been able to take for granted, access to healing spaces where we were welcomed, taken seriously, and treated respectfully by professionals familiar with our needs.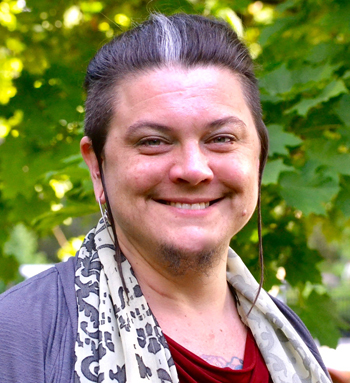 Over the years, queer- and queer-friendly members of the professions have stepped up to help us find competent, respectful and affirming care.

That's what's going on with Dr. Angela Carter and the Equi Institute (founded in early 2016), the first queer/trans specific wellness center in Portland.
Angela (they/them pronouns) began serving the queer community at age 16 when they joined the Lavender Youth Recreation and Information Center in San Francisco as a peer counselor on their youth hotline.
In 2007 they began medical school with a commitment to Queer and Transgender health care, and before they were out of school they were chair of the Queers and Allies group on campus, facilitating seminars and challenging school policy around gender requirements and LGBTQQI2S care.
Pioneers never have just one job – while doing what they set out to do, they're also blazing the trail for others. Providing queer/trans healthcare means working on medical, social, and bureaucratic fronts, educating other health care providers and support staff, insurance companies, and social organizations. Since 2009 Dr. Carter has volunteered with the annual Meaningful Care Conference, advocating for competent and affirming medical care for LGBTQIA+ people and communities. They have served as adjunct faculty at the University of Western States. They have worked with Oregon Sexual Assault Task Force to improve the experience of transgender and gender nonconforming survivors of sexual assault. Currently they serve on the Oregon Trans Health Coalition, shaping policy and implementation of Medicaid coverage for transition-related benefits.

We begin announcing a hero per day on June 1, and the heroes' posters are unveiled in a reception at Q Center on June 15, 2017, 5-7PM. The public is invited. Queer Heroes' posters are displayed all year at Q Center.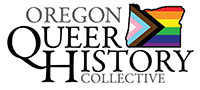 P.O. Box 3646 • Portland, OR 97208-3646 • info@glapn.org
Copyright © 2017