Queer Heroes Northwest 2017:
Tashia Harris
Tashia Harris brings fresh perspective and formidable background to social justice work in the Pacific Northwest.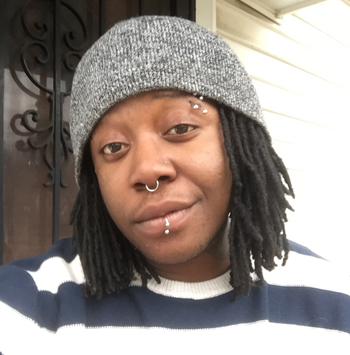 Tashia uses they/them/theirs and he/him/his pronouns.
Originally from Montgomery, Alabama, educated at Mississippi College (B.S. Interpersonal and Public Communication) and Norfolk State University (M.A. in Urban Affairs), and fresh from leadership at George Mason University's Women and Gender Studies Department, Tashia came to Portland to work at Western States Center as the Racial Justice Program director.
Portland lucked out. Tashia is being praised for quick and clear analysis of intersectional issues, plus insightful and appropriate action. However, most of the praise comes from the teaching that's happening on Tashia's watch:
"They are so dedicated to this work, you can feel it, see it, hear it, from him when you're with them, and you realize how much you've learned just from being around Tashia. I think he has a clear vision of what kind of world they want to be in, and are completely willing to put themselves out there and be an educator and leader."
We always need leaders. When we get a leader who is also an educator, then we get more leaders. Tashia Harris will be good for Portland.

We begin announcing a hero per day on June 1, and the heroes' posters are unveiled in a reception at Q Center on June 15, 2017, 5-7PM. The public is invited. Queer Heroes' posters are displayed all year at Q Center.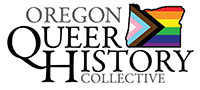 P.O. Box 3646 • Portland, OR 97208-3646 • info@glapn.org
Copyright © 2017