Queer Heroes Northwest 2017:
Tom and Katie Potter

Tom Potter was a long-time Portland Police Bureau officer when his lesbian daughter Katie became a police officer. Tom's support for his daughter set a standard for parents of LGBTQ kids.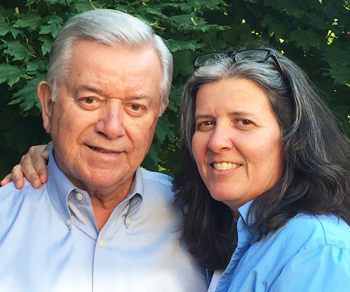 In 1990, Tom was appointed Police Chief by Mayor Bud Clark. Tom encouraged LGBTQ folks and people of color to become police officers, to help the department reflect the city's diversity.  He and Katie marched in the Pride parade in uniform, causing an uproar among some religious conservatives.
This was a time when anti-gay ballot measures were tearing Oregon apart, resulting in boom years for PFLAG Portland, which outgrew every meeting place. Tom invited PFLAG to meet in the Portland Police Community Meeting Room.
Tom was elected mayor in 2004, where he continued to promote LGBTQ dignity and inclusion. He facilitated the organization of the Alliance for Safer Communities, which fosters communication between Portland police and sexual minorities. Tom is also an original member of the Bill & Ann Shepherd Legal Scholarship Fund of OGALLA, the LGBT Bar Association of Oregon.
In 2004, Katie Potter, with her then-partner Pam Moen, were plaintiffs in the lawsuit Li & Kennedy v. State of Oregon, which unsuccessfully sought to bring marriage equality to Oregon. At a time when same-gender marriage was not yet legal in the state, Katie convinced the Bureau to grant to same-gender employees' partners the same benefits as the spouses of married employees. 
In 2013, Katie participated in the Police Bureau's It Gets Better video, which used testimony by successful LGBTQ police officers to support kids who felt hopeless because of their sexual orientation or gender identity.
Katie worked patrol, was a Neighborhood Liaison Officer, and investigated crimes against people with disabilities. She co-authored a curriculum and taught safety classes for adults with developmental disabilities, and was a member of the Alliance for Safer Communities.
We begin announcing a hero per day on June 1, and the heroes' posters are unveiled in a reception at Q Center on June 15, 2017, 5-7PM. The public is invited. Queer Heroes' posters are displayed all year at Q Center.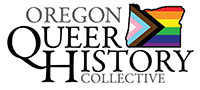 P.O. Box 3646 • Portland, OR 97208-3646 • info@glapn.org
Copyright © 2017