Links for Oregon Asian Pacific Islander LGBTQ History

Edited by George T. Nicola
Last updated August 4, 2019
There are about 150,000 Asian and Pacific Islander (API) Oregonians. Many of them are LGBTQ. GLAPN has often recognized these individuals in various ways, but this is our first effort to get everything on the same page.
---
Audio or Video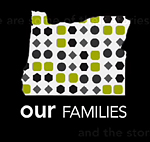 Our Families: LGBT Asian and Pacific Islander Stories Check out the first video from Our Families, from Basic Rights Oregon, a series of videos that highlight the trials of triumphs of lesbian, gay, bisexual, and transgender people of color. Our Families is a community education campaign that raises the visibility of LGBT people of color. In this video Asian and Pacific Islander families share with us their personal experiences.
---
LGBTQ-related API biographies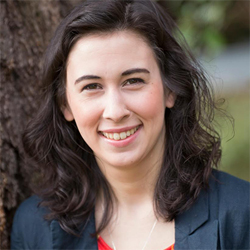 Kim Sogge serves as the Regional Development Organizer in Oregon and Southwest Washington for Pride Foundation, a regional LGBTQ community foundation. Kim was born and raised in the Northwest and brings with her experience in higher education, donor relations, grant writing, field organizing for electoral campaigns, and issue-based advocacy.
Kim believes that social justice and mission-driven philanthropy are the keys to sustaining and strengthening our collective movement towards a more equitable and just society. Kim holds a bachelor's degree in rhetoric & media studies from Willamette University.
---
Other articles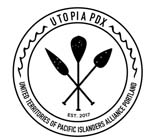 Presentation to Washington State Commission on Asian Pacific American Affairs, March 17, 2018 – This link opens a 53-page PDF document that contains background on API cultures, and the history of UTOPIA PDX (United Territories of Pacific Islanders Alliance Portland). Follow this link to open the PDF file.
---
GLAPN's Queer Heroes
Lynn Nakamoto has been practicing law in Oregon since 1988. In the early 1990s, she was a cofounder of the Asian Pacific Islander Lesbians and Gays (APLG). APLG convinced a coalition of Asian American groups to speak out against the 1992 anti-gay Ballot Measure 9. Today APLG still exists, but under a new name – Asian Pacific Islander Pride.

In addition to anti-gay ballot measures, other challenges faced the queer community in the 1990s especially the issue of health benefits for domestic partners. Lynn filed an amicus brief for the Tanner v. OHSU decision, which allowed OHSU employees to gain health benefits for their same-sex partners. The ruling also stated that employers, whether public or private, could not discriminate on the basis of sexual orientation.

Lynn has served on the Q-Center board. In 2004, Multnomah County issued marriage licenses to same-sex couples. The issue of same-sex marriage quickly ended up in the courts. Lynn was co-counsel for the ACLU marriage litigation for Li v. State of Oregon.

Governor Ted Kulongoski appointed Lynn to the Oregon Court of Appeals in 2011. Two years later, Lynn was appointed to the Oregon Supreme Court by Governor Kate Brown. Justice Nakamoto is the first Asian American and the first woman of color to serve on that court. In November 2016, she won the election to retain that seat. She is currently the only person of color on the Oregon Supreme Court.

John Kim (whose real job is building high-quality trumpets and other brass instruments) has a long history of activism in Oregon's LGBTQ community. He was one of GLAPN's Queer Heroes in 2013, and his Queer Hero Profile is available at this link.

Justin Pabalate

Justin Pabalate was a co-founder and leader of Northern California's Humboldt Pride, and veteran of the campaign against California's infamous Proposition 8, which banned same-gender marriage throughout the state.

Between 2010 and 2012, Justin was also Vice President of Consolidated Association of Pride Incorporations (CAPI), which included Pride organizations in six states and the country of Mexico.

Justin moved to Portland in 2012, where he, Justin became a Field Organizer for Basic Rights Oregon (BRO). He brought with him grassroots skills he learned in the Prop 8 campaign, working with an innovative team to build the public support for the freedom to marry in both Washington and Oregon, and  helping to position Oregon for national leadership on LGBTQ equality.

For eight months starting in July 2013, BRO lent Justin to Oregon United For Marriage, where he coordinated over 200 house parties in nearly every Oregon county and raised over $400,000. After the campaign Justin returned to BRO as their Individual Giving Manger.

Justin was Co-Director of Portland's Q Centerfor several years, where he worked with community leadership to help bring the center back to a place of financial and community health. Since late 2017, he has been Donor Relations Officer at The Oregon Community Foundation.

View Justin's Queer Hero profile at this link.

Straight ally Jackie Yerby sees justice as a moral issue, and pursues it community-wide. She's a longtime board member of Basic Rights Oregon, has served on the board of Cascade AIDS Project, and is currently an advisor for Q Center. She is executive director to Bradley Angle, a nonprofit providing support and services to survivors of domestic violence, including LGBTQ survivors. Read more …

D Wu Pei started as executive director of Portland Jobs with Justice in 2015, a coalition of over 120 faith, labor, student, and community organizations, working to further racial and gender justice within the labor movement. Read more …

In 1994, Grant High School graduate Thomas Lauderdale was active in Portland's political scene, organizing fundraisers for progressive causes such as the environment, affordable housing, civil rights, and libraries. A band called Pink Martini was the result. Read more …
Asian Pacific Islander Lesbians and Gays was founded in 1992 to organize the broader Asian Pacific Islander community to battle Oregon's anti-gay Ballot Measure 9. Sogene Mah was there from the beginning. The organization has since changed its name to Asian Pacific Islander (API) Pride, and Sogene still takes an active role in leadership. Read more …
Manumalo "Malo" Ala'ilima is Samoan American, a transplant to Oregon. Malo is "fa'atane" meaning "in the manner of a male" in Samoan, identifies as Lesbian and Queer, and uses all pronouns. In the past few years Malo has emerged as aa leader in Oregon's Pacific Islander LGBTQ community, and, since June, 2017, she has been a board member for Q Center. Read more …
UTOPIA PDX United Territories of Pacific Islanders Portland) provides sacred spaces to strengthen the minds and bodies of QTPIs - Queer and Trans Pacific Islanders - through community organizing, political engagement, and cultural stewardship. Organized in April, 2017, UTOPIA was immediately active, present workshops to Pacific Islander groups as far away as Seattle, and participating in the 3rd Annual McLaren Youth Facility Pride Celebration. Read more …
In 2004, an interracial Lesbian couple married in Portland and then took the State of Oregon to court, asking that the marriage be recorded. Mary Li and Becky Kennedy already had a child, and were willing to become the poster couple for the campaign, for those who could not safely do it. Read more …
Kaina Barba is a Kanaka Maoli (Native Hawaiian) who has been an advocate for LGBTQ+ visibility and inclusion in the Portland and Vancouver areas for 15+ years. For the past 5 years Kaina has promoted diversity by helping to coordinate one of Clark Colleges largest annual community events The Indigenous Cultures Celebration and PowWow, and he is one of the founding board members of the United Territories of Pacific Islanders Alliance- Portland (UTOPIA PDX) Oregon's first 100% Queer Pacific Islander led non-profit organization. Read more …
Nancy Haque is the daughter of immigrant parents from Bangladesh, and is the first member of her family born in the United States. She joined her first protest as a fourth-grader, and has been an activist ever since. She is now executive director at Basic Rights Oregon. Under her leadership BRO has expanded its racial justice work, and deepened its commitment to transgender justice with new programming. Read more …
VIRGINIA LUKA worked diligently to overcome the cultural and religious oppressive influences from her childhood on the islands of Guam and Palau to become a strong Palauan queer femme. She was a strong voice for queer and trans student leaders at Portland State University as the advisor to Student Activities and Leadership Programs, and has since become Multnomah County's Program Specialist Senior for the Pacific Islander Community for the Office of the Public Health Director. Read more …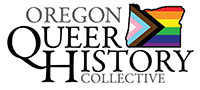 P.O. Box 3646 • Portland, OR 97208-3646 • info@glapn.org
Copyright © 2018, Gay & Lesbian Archives of the Pacific Northwest