Queer Heroes NW 2012
Lynn Nakamoto
Lynn Nakamoto has been practicing law in Oregon since 1988. Governor Ted Kulongoski appointed Lynn to the Oregon Court of Appeals. When she assumed the job in January 2011, she became the first Asian American to serve on that court.

Lynn has a long history of supporting gay rights. In the early 1990s, she was one of the founders of an organization called the Asian Pacific Islander Lesbians and Gays (APLG). The organization convinced a coalition of Asian American groups to speak out against the 1992 anti-gay Ballot Measure 9. Today APLG still exists, but under a new name – Asian Pacific Islander Pride.

In addition to anti-gay ballot measures, other challenges faced the queer community in the 1990s especially the issue of health benefits for domestic partners. Lynn filed an amicus brief for the Tanner v. OHSU decision, which allowed OHSU employees to gain health benefits for their same-sex partners. The ruling also stated that employers (public and private) could not discriminate on the basis of sexual orientation.

Lynn has served on the Q-Center board. She has also done pro bono work for the Senior Law Center and the ACLU. In 2004 Multnomah County issued marriage licenses to same-sex couples. The issue of same-sex marriage quickly ended up in the courts. Lynn was co-counsel for the ACLU marriage litigation for Li v. State of Oregon.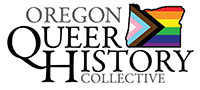 P.O. Box 3646 • Portland, OR 97208-3646 • info@glapn.or
Copyright © 2015, Gay & Lesbian Archives of the Pacific Northwest