Oregon Governor Kate Brown's
LGBTQ History Month 2017 Proclamation
By George T. Nicola
Last updated December 6, 2017
October is the official LGBT History Month in the United States. It has an interesting origin which is explained in Wikipedia article LGBT History Month.
I began promoting the event in 2014 by posting small local history stories daily online. The following year, Oregon Secretary of State Kate Brown became governor as stipulated by Oregon law after the previous governor resigned from office before the end of his term. Kate has been openly bisexual since her early days in public office. In November 2016, she was elected to remain governor. So, October 2017 was the first LGBTQ History Month since an openly LGBTQ governor had been elected anywhere in the nation. Given that unique situation, I thought it would be good to get an official history month proclamation from Governor Brown.
I was helped by Diane Goodwin, who at that time worked for Basic Rights Oregon, and from Kate's staff. I composed suggested verbiage and submitted it. Kate's final proclamation includes some minor edits, but retains about 95% of what I wrote.
I think the proclamation addresses the issue of LGBTQ equality and dignity in a thorough and non-threating manner. It could be used as a model for similar support statements in the future.
GLAPN promoted the proclamation on Facebook and on the GLAPN website.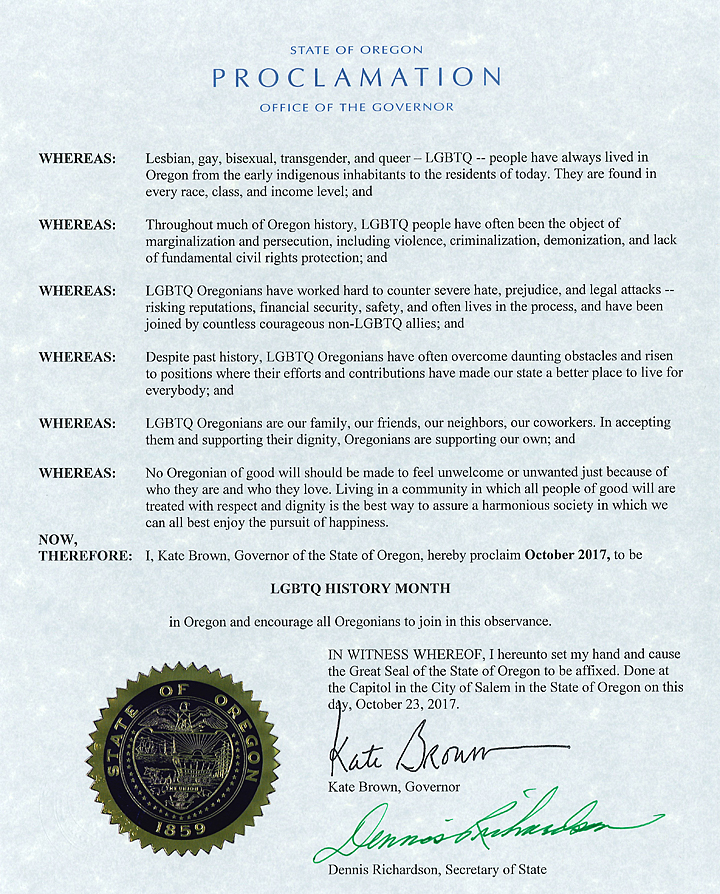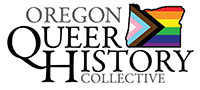 P.O. Box 3646 • Portland, OR 97208-3646 • info@glapn.org
Copyright © 2017, Gay & Lesbian Archives of the Pacific Northwest