Some Notable Oregonians who have been Openly Bisexual

Edited by Ismoon Maria Hunter-Morton
With suggested contributions by George T. Nicola
Last updated December 31, 2015
Bisexual people are obviously a very important part of the LGBTQ (lesbian, gay, bisexual, transgender, and queer) spectrum. The purpose of this article is to recognize some Oregonians who have openly identified as bisexuals. It is edited by Ismoon Maria Hunter-Morton, who is a GLAPN board member and has been openly bisexual since 1994. Any addition to this narrative should be sent to Ismoon. To submit suggestions including additions, please contact Ismoon through GLAPN at info@glapn.org or ismoon.maria@gmail.com.
Next to each item or item section in parentheses is the source of the information, then the last name of the contributor who suggested that input to Ismoon and George.
BISEXUAL INDIVIDUALS
Kate Brown was appointed to the Oregon House in 1991 to fill a vacancy. She was elected to retain that seat 1992 and 1994. Early in her legislative career she came out publicly as bisexual. She was elected to the Oregon Senate in 1996, 2000, and 2004. She was elected Senate Democratic Leader 1998. In 2004, Senators made her the first woman to serve as Oregon's Senate Majority Leader. (https://en.wikipedia.org/wiki/Kate_Brown, Nicola)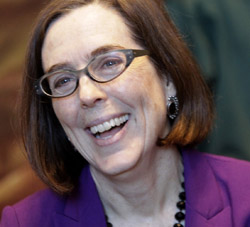 As Senate Majority Leader in 2007, Kate worked to successfully pass the Oregon Equality Act which bans discrimination based on sexual orientation (defined to include gender identity), and the Oregon Family Fairness Act, which allowed a same-gender couples to enter into a relationship contract similar to marriage. The latter was necessary because at that time, the Oregon constitution banned marriage between two people of the same gender. 
Kate was elected Oregon Secretary of State, a statewide office, in 2008 and 2012. In February 2015, sitting Governor John Kitzhaber resigned from his position. In accordance with the line of succession established by the Oregon Constitution, Kate became Governor on February 18, 2015. In the process, she was the first person to become governor of any U.S. state while openly LGBTQ.
The following month, Kate signed into law a bill to automatically register voters using drivers' license data. It was a bill she had first developed and championed when she was Secretary of State. (http://www.oregonlive.com/mapes/index.ssf/2015/03/kate_brown_gets_to_sign_her_ow.html, Nicola)
On May 18, Kate signed into law House Bill 2307, making Oregon the third state, along with Washington, D.C., to ban so-called "conversion therapy" for LGBTQ youth. Under the law, mental health providers are forbidden from administering therapy that tries to change someone's sexual orientation or gender identity to anyone younger than 18. (http://www.oregonlive.com/politics/index.ssf/2015/05/red_lights_common_core_
conversion.html#incart_river, Nicola)
In June, 2015, Kate headed the Portland Pride Parade as Grand Marshall, becoming the first out LGBTQ governor to head a Pride parade anywhere in the country.  (http://glapn.org/6014OregonLGBTElected.html, Nicola)
In the November 8, 2016 gubernatorial election, Kate won by a majority vote. In the process, she became the first openly LGBTQ person voted governor anywhere in the nation. ( http://www.npr.org/sections/thetwo-way/2016/11/09/501338927/for-first-time-openly-lgbt-governor-elected-oregons-kate-brown)
The following year Kate signed into law a bill that offers more than two gender options on identity documents, including driver's licenses. That made Oregon the first state to legally recognize non-binary, intersex and agender people on ID cards. (https://www.nbcnews.com/feature/nbc-out/oregon-becomes-first-state-add-third-gender-driver-s-licenses-n772891)
Ismoon Maria Hunter-Mortonidentifies as pan/bisexual and genderqueer (transgender) a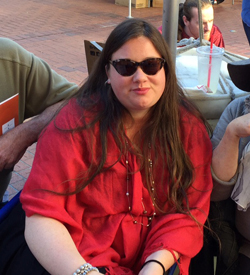 nd uses she or they pronouns. She is a professional librarian with a master's degrees in both library science and history. Ismoon established, and until 2014 maintained, Q Center's Kendall Clawson Library. This was an enormous achievement because it allows LGBTQ people to easily locate positive literature about their identity and community. Ismoon has been a primary archivist for Cascade AIDS Project (CAP). Between 2012 and 2014, she served two years as President of GLAPN. In early 2013, Ismoon was appointed by Governor John Kitzhaber to be a member of the Trustees of the State Library. She had to resign that position in late 2014 when she moved across the river to Vancouver, Washington. Ismoon currently resides in Portland, and she remains active in GLAPN. She has never received any financial compensation for any of her LGBTQ community work. (From online conversations with Ismoon and from http://glapn.org/6015OregonLGBTAppointed.html, Nicola)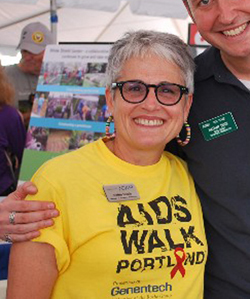 Judith Rizzio moved to Portland to join the Family Circus Theater Collective, which she describes as "a political theater company that spoke to social issues with an emphasis on Gay Rights." A few years later, some of her friends began to die of AIDS, and she soon pitched in to help them. Judith has worked with numerous HIV programs including the Committee for AIDS Education, Ryan White Planning Council Title II, the Oregon State Penitentiary's HIV/AIDS Awareness Program, the Oregon Multicultural AIDS Coalition, Danzine (a sex workers' HIV/AIDS program), the Women's Intercommunity AIDS Resource program, Project Quest's Women of Wisdom, the Black Faith HIV/AIDS Initiative, the Urban League HIV/AIDS Advisory Committee, and Africa AIDS Response. In 1991, she co-founded Positive Approach, an HIV/AIDS educational firm, which provided three years of training and educational services to the community.
Judith served as Manager of Volunteer Resources at Cascade AIDS Project (CAP) for over five years. Each year, CAP relies on the dedication of over 800 individual volunteers, donating over 29,000 hours, to further its mission. In 1998, Judith received the Pride Northwest's Spirit of Pride Award for her work in the field of HIV/AIDS. In 2013, CAP was honored as a Queer Hero NW. Judith was featured for her contributions to that organization. During her acceptance speech, Judith stated she is bisexual. (http://glapn.org/6354CAP2013.html, Nicola)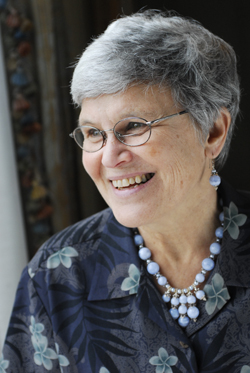 Katharine English was a member of the Portland based non-profit Community Law Project (CLP) in 1976. She relates "The CLP won the first contested lesbian custody case in Oregon. The firm represented gay men and lesbians in a variety of cases."
In 1979 English and Janet A. Metcalf started English and Metcalf, which English explains was the first LGBTQ law firm serving its community. The firm "went on to spur an educational program for judges and lawyers about issues affecting gay men and lesbians, which led to a dramatic increase in wins of custody and visitation" for such parents.
In 1984, Katharine became a Juvenile Court referee. This helped her to further promote the acceptance of LGBTQ parents.
Katharine was Chief Judge of the Confederated Tribes of Grand Ronde where, in 2002, she "advised the Tribal Council to allow applications for same-sex marriage under the gender-neutral statute."
For 23 years, Katharine and her partner Janet Metcalf raised, with the help of Katharine's ex-husband, two sons from a previous marriage. Katharine has since moved to her native Utah, but her legal work was especially crucial to the beginnings of Oregon LGBTQ family law.
(Based on emails I received from Cindy Cumfer and Katharine English, Nicola)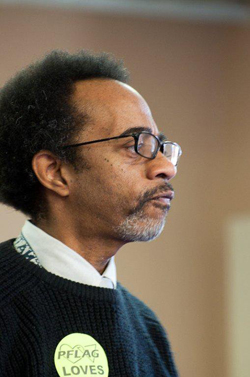 Rev. Cecil Charles Prescod is an ordained minister in the United Church and serves as Minister for Faith Formation at Ainsworth United Church of Christ.
Cecil has been active in social justice issues since his youth. He first became involved in the LGBTQ equality movement in 1992 when he helped organize People of Faith Against Bigotry, an interfaith organization that opposed Oregon's anti-gay Ballot Measure 9. Cecil has also worked with Love Makes a Family, the Fellowship for Reconciliation, the American Friends Service Committee, Brother to Brother (a Portland African American gay and bisexual men's political and social organization), the Urban League of Portland, and PFLAG Portland Black Chapter.
In 2002, Cecil was a local co-chair for the NGLTF [now called the National LGBTQ Task Force] Creating Change Conference which was held in Portland. He received the Russell Peyton Human Rights Award from the Metropolitan Human Rights Center that same year. In 2005, Cecil was a delegate to the General Synod of the United Church of Christ that voted to become the first mainline Protestant denomination in the U.S. to support marriage equality. In 2011, Cecil joined hundreds of clergy and faith community leaders from across the country in Washington, DC to advocate and lobby for LGBTQ justice as part of the Human Rights Campaign Clergy Call for Justice and Equality. Cecil was a member of GLAPN's first group of Queer Heroes NW in 2012. Cecil has long identified as bisexual. (http://glapn.org/6312clergy.html and from Facebook Message conversations, Nicola)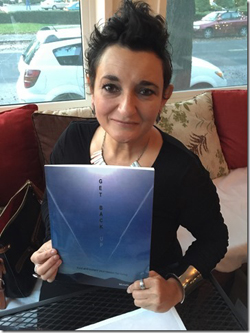 Michelle Lagos, MBA, principal of Lagos Consulting and author of Get Back UP, recalls that between 1992 and 1994, she was an inner city Portlander supportive of the campaigns to defeat the anti-gay Ballot Measures 9 and 13. She explains that she "had to deal with relentless protesters outside gay dance clubs", and how "one evening someone maced the inside of a club. As the patrons ran out of the club coughing with their eyes burning, homophobic zealots circled the block in pickup trucks and attacked people with baseball bats. The next morning, a gay teenager was found murdered and hanged in NW Portland's Couch Park. It was a very scary time indeed." 
Between 1992 and 1998, many of Michelle's friends in the surrounding area passed away from AIDS related complications, so Michelle and others attended many gatherings to encourage the government and the medical community to further effective medical treatments and medications.
Between 2008 and 2010, Michelle relates, she "was a very involved and an active volunteer/mentor at SMYRC (Sexual Minorities Youth Resource Center). From 2010 to 2011, she chaired the SMYRC Strategic Planning Committee and worked very closely with Michael Kaplan as SMYRC moved from Cascadia to Q Center. In 2010-2011, Michelle served as the first Secretary on the TransActive Gender Center board immediately after it had been founded by Jenn Burleton.
Michelle has also served on various committees and board positions with PABA (Portland Area Business Association, an LGBTQ organization), planning and running many fundraising and speaking events.
Currently, Michelle focuses on high-risk youth mentoring in the career centers of Outside In and New Avenues for Youth. Michelle is on the New Avenues for Youth Employer Advisory Board. She has been advising the organization during the transition of SMYRC from Q Center to New Avenues while strategically consulting both organizations on tech careers advancement with forums such as "Tech Talks" and teaching the youth how to cultivate more successful professional skills.
In October, 2015, New Avenues for Youth opened Unity House, the first LGBTQ shelter in Oregon which five youth can live in comfortably. It was donated by REACH. In the near future, REACH would like to consider an additional shelter donation for a second location.
In our conversations, Michelle has stated that she identifies as bisexual.  For contact information, please visit www.LagosConsulting.com or www.GetBackUP-Book.com. To view a video of Michelle speaking at Providence Hospital about how she appreciated the equal rights and medical care she received during a near-death experience, watch http://youtu.be/YFjfTvHKGGQ.
(From my in-person and Facebook Message conversations I had with Michelle, Nicola).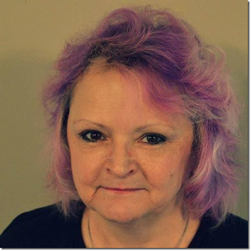 Lynnette McFadzen is Secretary, Board of Directors for BiNet USA, the national non-profit advocacy organization for the bisexual+ community since 1990. In that volunteer position, Lynnette is instrumental in making sure projects, like Bisexual Awareness Week and the recent trip to Washington DC for the Bisexual Community Briefing at the White House, come to fruition. She participated in that event and contributed to the mental health paper presented to attendees.
 
Lynnette also attends LGBTQ conferences throughout the year educating on bisexual issues and reporting for The BiCast, a podcast for the bisexual community. Recent conference appearances included Creating Change 2016, Netroots Nation, the BECAUSE conference, the Transcending Boundaries conference, and the Human Rights Campaign (HRC) Time to THRIVE.
 
Working closely with other bisexual organizations, Lynnette assists with media coverage at events and conferences. She is a frequent contributor to the BiNet USA blog with some posts reaching thousands. She often handles social media duties. During the 2015 Bisexual Awareness Week, Lynnette was instrumental in achieving a record 300 million impressions with from over 60,000 contributors related to bisexuality during the week.
 
Lynnette also advocates for bisexual, pansexual, fluid, queer (bi+) and the gender diverse community daily through social media while working as a bisexual disabled elder to eradicate biphobia, transphobia, ableism, racism, sexism, and ageism throughout the LGBTQ community.
 
Lynnette conceived the podcast two years ago as a means to reach, educate, and support a community that frequently feels under represented and isolated, with few resources through usual LGBTQ outreach mechanisms.
 
With over 125 podcasts in her time, covering every aspect of the bi+ community, and through the tireless work of all bisexual organizations, great strides in improving bisexual community concerns have been made. Collaboration with Human Rights Campaign (HRC), GLAAD, and the National LGBTQ Task Force in the last two years has improved remarkably.
 
Lynnette believes that it is possible for the entire LGBTQIA community to learn to be more inclusive and to dismiss bisexual stereotypes. This is the only way we will stem the tide of health disparities, early deaths by suicide, and sexual violence that plague our communities. (Sent to me in an email by Lynnette McFadzen, Nicola)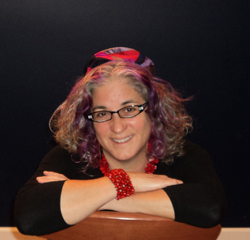 Rabbi Debra R. Kolodny is a bisexual rights activist and Executive Director of Portland Oregon's UnShul. She came out as bisexual in 1984. Debra edited the first anthology by bisexual people of faith, Blessed Bi Spirit to which she contributed "Hear, I Pray You, This Dream Which I Have Dreamed," about Jewish identity and bisexuality. Debra was the National Coordinator of BiNet USA for five years and facilitator of the National Gay and Lesbian Task Force's National Religious Leadership Roundtable from 1998 until 2004.
Debra joined P'nai Or, Portland's Jewish Renewal congregation, as its rabbi in September 2011. In March of 2013, Debra began to split her time between P'nai Or and Nehirim, a national community of LGBTQ Jews, families, and allies, committed to a more just and inclusive world where she served as Executive Director. In her last year there she produced two ground-breaking conferences, one for LGBTQ Jewish clergy and the other for interfaith LGBTQ clergy to support the Black Lives Matter movement. After transitioning Nehirim's successful programs to larger, more financially sustainable host organizations, she founded her latest venture.
Portland's UnShul engages the Jewish soul with the best that Portland has to offer, on the hiking trail, in the dance studio, in the wine bar and in people's homes. It brings the highs of Shabbat prayer and the depths of Shabbat study into the rest of the week and celebrates an embodied approach to Judaism through dance, song, meditation and connecting with nature along with some serious study.
Debra offers powerful guidance on environmentalism, Eco-Kashrut, musar, honoring sexual orientation and gender identity diversity, Jewish meditation, conscious community, deep ecumenism and more. A mystic, tai chi and meditation practitioner, dancer, trained vocalist and veteran social justice activist, she has been a leader in movements for workers' rights, economic justice, women's, environmental, peace and LGBTQ causes since 1981.
From 2002 until 2011 Debra served as Executive Director of the headquarters office of the Jewish Renewal Movement: ALEPH. She was honored and blessed to work closely with the founder of Jewish Renewal, Rabbi Zalman Schachter-Shalomi zl' during that time. While there she consulted to dozens of Jewish Renewal synagogues, led Birthright trips, managed the production of dozens of retreats and represented Jewish Renewal to the media, at national Jewish events and at transdenominational gatherings.
Debra's deep engagement and respect for many traditions is one of the most unique gifts she offers the Portland community. In 2015 she conceived and co-led Bosom of Abraham: Rocking our Sufi, Jewish and Christian souls with Sufi Guide Arifa Byron and United Church of Christ Pastor Jennifer Brownell in Portland bringing chant, zikr, learning and meditation together in a unique experienced that cultivated cross tradition healing expanded consciousness. 
In addition to Blessed Bi Spirit, Debra has published dozens of essays, interviews and blogs. She graduated from Cornell in 1981, from the University of Pennsylvania Law School in 1985 and from the ALEPH Jewish Renewal Seminary in 2011.
Debra is listed in the Bisexuality-Aware Professionals Directory under the category of "Pastoral / Religious." She maintains a web site at http://www.asthespiritmovesus.com/. (From my email correspondence with Debra, Nicola).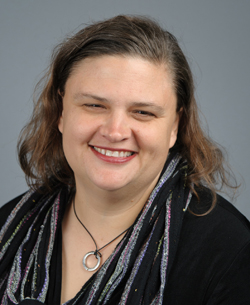 CM Hall is an ASL interpreter and teacher of LGBTQ Studies and DeafBlind Interpreting at Western Oregon University (WOU). She is also the Project Coordinator for the Western Region Interpreter Education Center.
Outside of her professional career, CM was engaged in the campaign to defeat anti-gay Ballot Measure 9 in 2000. She has also worked with Basic Rights Oregon and its Equality PAC, Oregon United for Marriage and in various positions with the Human Rights Campaign going back to the 1990s. CM was one of the founders of the Oregon Safe Schools and Communities Coalition in 2001.
Her supporters say that CM has transformed the WOU campus over the last 20 years, coming out when it was still risky, and helping to form student LGBTQ organizations - Triangle Alliance and Safe Zone - before it was clear they were welcome. CM has also assisted with numerous LGBTQ campus events. 
Some LGBTQ students reported being worried about coming to WOU, wondering how they would fare in the small-town/small campus environment, and feeling better after meeting CM. (http://glapn.org/6460CMHall.html, Nicola)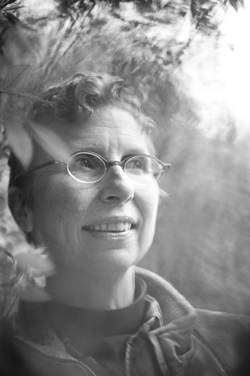 Marcy Westerlinglived in Scappoose in 1992 when the Oregon Citizens Alliance came to town to gather support for its anti-gay ballot Measure 9. To counter their efforts, Marcy founded the Columbia County Citizens for Human Dignity.
Marcy expanded her organizing to other rural counties to catalyze and support the formation of similar, local human dignity groups in rural and small towns across the state. The groups joined together as the Rural Organizing Project in 1993 with Marcy as the Director until 2011, when she stepped back after being diagnosed with Stage IV ovarian cancer. She remained an active participant in and advisor to ROP up until her death. (From http://glapn.org/6315MarcyWesterling.html and from an email sent me by Holly Pruett who worked with Marcy and confirmed that Marcy was bisexual, Nicola)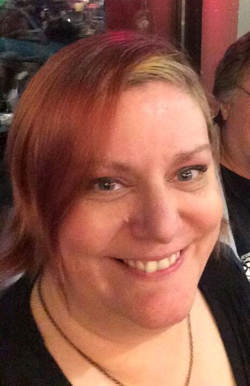 Debbie Caselton has served on the board of directors for Equity Foundation, the Lesbian Community Project, and the Portland Area Business Association (PABA). She is also one of the founding members of Portland's Lesbian and Gay Film Festival and served as one of its directors for over ten years. She was the recipient of the 2010 City of Portland Diversity Champion Award and in 2014 was honored as an "Everyday Hero" by the American Public Works Association.
In that same year, Pride Northwest honored Debbie with its Spirit of Pride Award, "not only for her long history of work in and for the LGBT community, but in particular for her work at the City of Portland. She is a founding member of the employee-driven Diverse and Empowered Employees of Portland (DEEP) and has volunteered as Chair since its inception in 2006. Under Mayor Potter's support and encouragement, DEEP was formed, as well as ten different affinity groups, including the LGBTQ & Friends. DEEP is dedicated to enhancing a work environment that is inclusive and supportive of the City of Portland's diverse workforce. Among other accomplishments, Debbie's leadership was instrumental in bringing the issue of health care coverage for trans-identified City of Portland employees to the forefront during Mayor Sam Adams' administration. She worked closely with the Mayor's office to pass that coverage through the city council, making Portland the second largest city in the United States to do so." (From a press release issued by Pride Northwest when Debbie was given the 2014 Spirit of Pride Award, Nicola.)
Debbie identifies as bisexual (From a Facebook Message Debbie sent me, Nicola)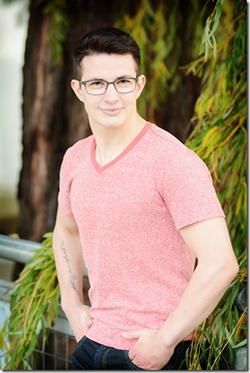 Leo Channing Bancroft is an activist in the Portland LGBTQ community. His passion is "advocating for both the HIV and LGBTQ communities as a person of faith." Leo serves on the board of Cascade AIDS Project (CAP), northwest Oregon's major organization working to prevent HIV infections and support people living with or affected by HIV.
In 2013, Leo came out publicly as a transgender man. He is transitioning surgically and hormonally, discussing his process publicly with others, including those who have had the same experience. Leo also identifies as bisexual. 
Leo is a Technical Consultant at Nuance Communications, and has a 2009 Master of Arts in Theology from University of California at Berkeley. He shares his feeling and experiences in his PQ Monthly column "Finding Leo". (http://www.cascadeaids.org/about/board-of-directors/ and
http://www.pqmonthly.com/finding-leo-transitioning-in-church/21517, and in my Facebook Message conversations with Leo, Nicola)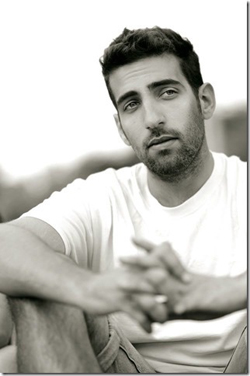 Cameron Kude is founder and Treasurer of Portland's Bi Brigade, a Portland area bisexual organization. He has written articles about bisexuality for PQ Monthly, Oregon's major LGBTQ newspaper. (http://www.pqmonthly.com/meet-the-bi-brigade/23370, Nicola) He also operates its Bi Brigade's Facebook page at https://www.facebook.com/bibrigade and its web site at http://www.bibrigavde.org/.   (From those links, Nicola)
In October 2013, Cameron and some of his friends started the event Bi Bar at Crush. He explains "Bi Bar is a way for like-minded people to meet each other and find friendships, build bonds, and create a stronger sense of community. It's a monthly mixer that is currently organized by members of Bi Brigade (www.bibrigade.org) at Crush Bar in Southeast Portland. This low-key Tuesday night get-together has been steadily growing by word of mouth for over two years." (http://www.bibrigade.org/, Nicola)
BISEXUAL ORGANIZATIONS
Bi Brigade is a Portland bisexual organization. Cameron Kude is its founder and Treasurer.
Bi Brigade states its mission as follows:

We intend to challenge monosexism [a term used to refer to beliefs, structures, and actions that promote monosexuality (either exclusive heterosexuality or homosexuality) as the only legitimate or right sexual orientation – from https://en.wikipedia.org/wiki/Biphobia#Monosexism through the creation of visible, valuable, and tangible bisexual community.
We intend to decrease isolation for bisexuals.
We intend to validate bisexuals by better understanding each other and ourselves.
We intend to make it more safe for women to identify as bisexual and more viable for men to identify as bisexual.
We intend to disprove the harmful myth that bisexuals are more sexual or more sexually available than gay or straight people.
We intend to emphasize that gender non-conforming and transgender individuals also identify as bisexual, and that there is no gender binarism or cissexism inherent to a bisexual identity.
We intend to highlight, confront, and resolve the challenges that are specific to bi people.
We intend to help bisexuals find pride in their orientation by broadcasting the joys of bi community. (http://www.bibrigavde.org/, Nicola)

Bi Brigade operates a Facebook page at https://www.facebook.com/bibrigade.
BiNet USA claims to be the oldest national bisexuality organization in the USA.
According to its Facebook page, it is a nonprofit national organization whose mission is to "facilitate the development of a cohesive network of bisexual communities, promote bisexual visibility, and collect and distribute educational information regarding bisexuality. To accomplish these goals, BiNet USA will provide a national network for bisexual organizations and individuals across the United States, and encourage participation and organizing on local and national levels." It is the oldest national bisexuality organization in the United States." (https://www.facebook.com/pages/BiNet-USA/112182842130976?pnref=about.overview#, Nicola) Portlander Lynnette McFadzen is Secretary, Board of Directors at BiNet USA. (https://www.facebook.com/lynnette.mcfadzen/about, Nicola)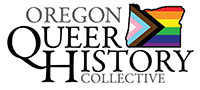 P.O. Box 3646 • Portland, OR 97208-3646 • info@glapn.org
Copyright © 2015, Gay & Lesbian Archives of the Pacific Northwest