Queer Heroes NW 2020:
Edward J. Reeves
For many decades, Portland attorney Edward "Ed" J. Reeves has been a skillful advocate for LGBTQ rights.
Ed joined the largest law firm in Oregon, Stoel Rives, in 1984, where he was "out", and he quickly took on LGBTQ causes. As an ACLU cooperating attorney in the 1980s, Ed won precedent-setting cases prohibiting HIV discrimination in employer-provided health insurance and allowing Oregon's incarcerated to hug and kiss their same-sex visitors.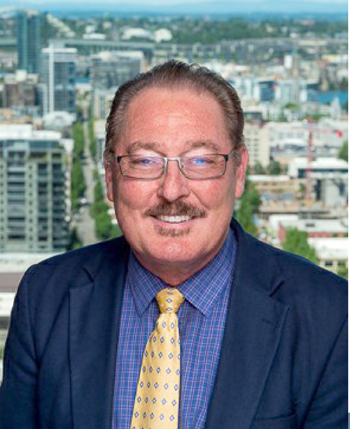 In the 1990s, Ed was instrumental in battling the Oregon Citizens Alliance (OCA), an extremely homophobic organization that sponsored dozens of antigay ballot
measures. Ed worked through Oregon Speak Out and Northwest Speak Out, both of which he founded to teach gay men, lesbians, and allies how to speak to others about sexual orientation nondiscrimination and inclusion. Ed facilitated skills-building for thousands to speak out forcefully for the right of LGBTQ people to live lives without fear of losing jobs, being denied goods and services, or being rejected by neighbors and community.
In 1988, Ed was program chair of the first Lavender Law Conference and a co-founder of the National LGBT Bar Association. Thereafter, he was instrumental in the founding of OGALLA: The LGBT Bar Association of Oregon.
Starting in 2000 and for more than 15 years, Ed was a key member of the Basic Rights Oregon Legal Group, which was instrumental in the Oregon marriage battles and the 2007 passage in Oregon of the LGBTQ nondiscrimination and domestic partnership bills.
Over the years, Ed has mentored many activists and encouraged them to become effective advocates and leaders for our community. Throughout his career as an employment attorney at Stoel, Ed has provided decades of pro bono legal services to not-for-profit organizations such as the ACLU, Basic Rights Oregon, Cascade AIDS Project, Central City Concern, Outside In, and Q Center.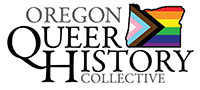 P.O. Box 3646 • Portland, OR 97208-3646 • info@glapn.org
Copyright © 2020, Gay & Lesbian Archives of the Pacific Northwest