Queer Heroes NW 2020:
Karen Wells
Karen Wells (African-Native-European ancestry) and her wife Priscilla Carlson will celebrate their 25th anniversary in Fall 2020. They live in NE Portland, Alameda neighborhood. Karen's experiences as a survivor of racism led her to become an activist in her late teens. She has spent over five decades in social justice work. Although retired, she carries a business card with the job title "change agent."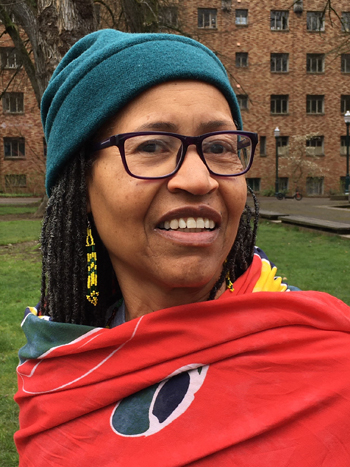 After moving to Oregon in the 1970s and throughout the 1990s, Karen was involved in local women's culture. During this time she was a performance artist/poet within the progressive political scene. Often she was the only woman of color working with social justice groups. At this time, she adopted the "each one, teach one" approach for social change. Today Karen continues to work to improve the lives of marginalized groups (people of color, LGBTQ+), writes for Concordia News on public art, education and other topics.
Karen says that what keeps her going is hope. "Hope that the walls of isolation will be dismantled. Hope that the pitfalls of white supremacy will be eliminated. Hope that the differences between people will be respected instead of disparaged."
Karen was active with the planning committee for Portland Womxn's March 2020. She led a series of discussions with the committee about white supremacy, examining the ways we perpetuate a system of privilege and oppression, consciously or unconsciously. For the last two years she has been a leader in reaching out to invite and engage womxn from diverse, people of color communities to help organize the Womxn's March. Karen is
dedicated and consistent, modeling courageous actions by working quietly to raise awareness.
Photo of Karen is by Jim Hair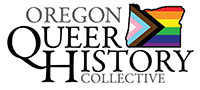 P.O. Box 3646 • Portland, OR 97208-3646 • info@glapn.org
Copyright © 2020, Gay & Lesbian Archives of the Pacific Northwest