Dianne Riley
Dianne Riley was born in 1962, the first child of a newly married, interracial couple. This was a time when racially mixed marriages were illegal in many states throughout the US.
Still, her African American father was determined to be the first in the family to acquire a master's degree, and he did so with the hope that education would alleviate the consequence and pain of racial discrimination.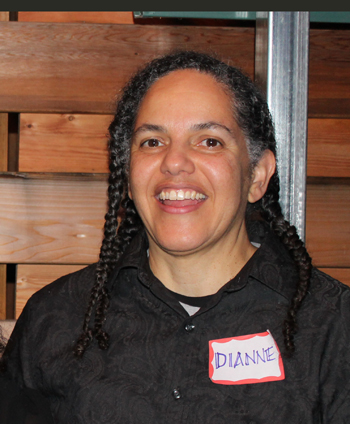 Dianne's mother, a descendent of German farmers who settled in rural Oklahoma, was more pessimistic. Yet she was also inspired by both the times and her new husband's expectations for himself and his family.
This type of tempered optimism continues to shape who Dianne is as an out lesbian dedicated change agent. Arriving in Portland in 2008, she has worked for Oregon Food Bank, Coalition for a Livable Future, and as an independent consultant supporting equity work.
As the Oregon Director of the Social Justice Fund Northwest from 2013 to 2017, Dianne worked to expand the Northwest's base of social justice activists and philanthropists. LGBTQ positive groups that received Social Justice Fund grants include PFLAG Portland Black Chapter (now called Sankofa Collective NW), Causa Oregon, the Center for Intercultural Organizing (now called Unite Oregon), Momentum Alliance, Umatilla Morrow Alternatives, Pinay sa Seattle - GABRIELA USA, and Stonewall Youth. In 2013, Social Justice Fund recognized PFLAG Portland Black Chapter founder Antoinette Edwards with its prestigious Jeannette Rankin Award.
Since late 2017, Dianne has worked with the City of Portland, Office of Community & Civic Life. Her role there is to support systemic change and advance that bureau's mission of "promoting a culture of civic engagement by connecting and supporting all Portlanders working together and with government to build inclusive, safe and livable neighborhoods and communities." Dianne's family continues to challenge norms.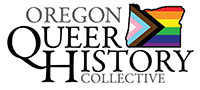 P.O. Box 3646 • Portland, OR 97208-3646 • info@glapn.org
Copyright © 2019, Gay & Lesbian Archives of the Pacific Northwest