Erin Waters
Erin Waters is the community health navigator at Kaiser Permanente's Gender Pathways Clinic, where she is working hard to help transform one of the Northwest's largest health systems to be more gender affirming for trans and nonbinary people.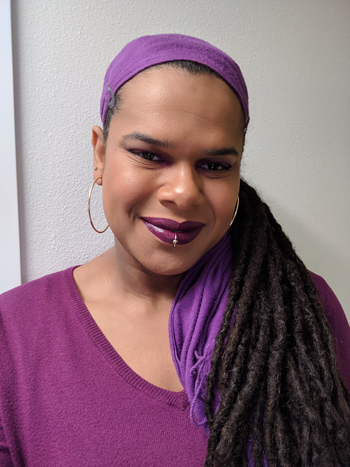 Before coming on staff at Gender Pathways, Erin worked for Outside In, helping homeless queer and trans youth navigate the city's shelter system and receive affirming medical care.
Erin is also a Q Center board member, and she was a keynote speaker at both the 2018 Portland Trans Pride March and the 2019 Trans Day of Visibility at Portland City Hall.
As an advocate for a community she is part of, Erin works toward transforming a powerful institution to better serve and cause less harm to transgender, nonbinary, and gender nonconforming people.
In this type of work, the wins are incremental and often unseen, and the system's failures can too easily feel like your own. But there are wins. In 2017-18, Erin was part of the team that helped push Kaiser to change its policy refusing to insure breast augmentation for transgender women, even though top surgery had been covered for trans men for some time. In effect, until August 2018, Kaiser considered top surgery necessary for trans men but not for trans women.
The type of advocacy Erin does is powerful but slow: it requires deep commitment, persistence, and a long-term vision for change. It takes courage to challenge the system that controls your paycheck, to work in that system day after day, and to not only imagine but actively create a different and better future for yourself and the communities you are part of.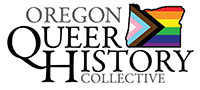 P.O. Box 3646 • Portland, OR 97208-3646 • info@glapn.org
Copyright © 2019, Gay & Lesbian Archives of the Pacific Northwest