Queer Heroes NW 2013
Paul Southwick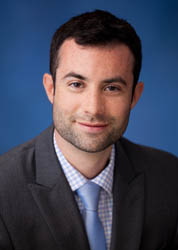 Paul Justin Carlos Southwick is a native Oregonian and an attorney at Davis Wright Tremaine LLP. He graduated from George Fox University and received his law degree from the University of Michigan Law School.
In addition to his law practice focused on complex commercial litigation, Paul is an advisor to the ACLU of Oregon on matters related to civil liberties.
During his college days at George Fox University, Paul spent two years in a reparative therapy program at the University's strong suggestion. Those experiences led him to be a co-founder of OneGeorgeFox, an organization composed of LGBTQ and allied alumni from George Fox University.
OneGeorgeFox works diligently to promote a compassionate and open dialogue within the broader George Fox community about issues of faith and sexuality.
Paul's most recent project is On God's Campus: Voices from the Queer Underground. On God's Campus is an education campaign and book project that brings faith, sexuality and higher education together through video interviews of LGBTQ and allied students, alumni and faculty members who attend Christian colleges that discriminate on the basis of sexual orientation and gender identity.
Paul also served on the Equity Foundation's Board of Directors from 2012-2013.
Q Center and the Gay & Lesbian Archives of the Pacific Northwest (GLAPN) have partnered on an annual multi-media celebration of LGBTQ pioneers and leaders from our local movement called Queer Heroes NW!
The project features a new queer hero (nominated by the greater LGBTQ community) every day online during Pride month (June). The 30 queer heroes are also featured on the walls of the Aaron Hall Gallery at Q Center for the months of June and July, as well as in Q Center's Pride booths all over the region.
After Pride is over each year the portable display hits the road and makes the rounds all over community centers, schools, churches, and businesses in the Pacific NW! Help us honor our queer heroes by spreading the word.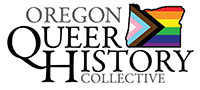 Copyright ©2015 • Gay & Lesbian Archives of the Pacific Northwest